Spring grilling and barbecue: Marinades, recipes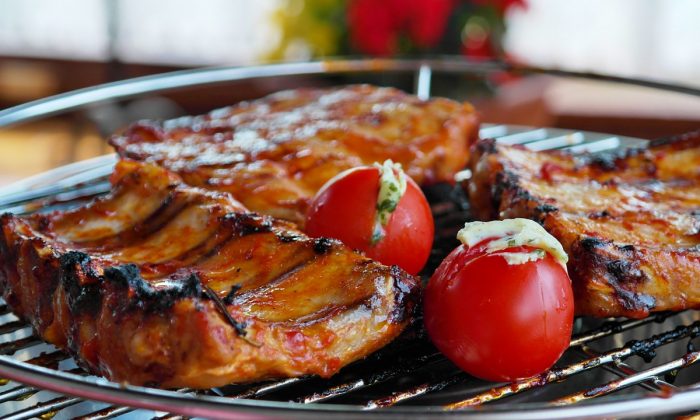 Spring is a tempting and happy time which literally calls you to stay outside and enjoy the slowly warming weather. So why not make it even happier by setting up a barbecue grill? After all, grilling and barbecuing meat, vegetables and many other delicacies are activities everyone loves. All you need to do is to get some barbecue recipes and dive right into it. A great way how to enhance your chances of success is to use barbecue marinades. These clever ingredients give meats and vegetables the typical zesty smoke taste. So let us give you few tips how to use marinades properly and how to make sure that everyone will enjoy your barbecue dishes.
Herbs in action
Lots of different herbs may be used for grilling and barbecuing. For example basil, coriander, pepper, pimiento, oregano, parsley, thyme or rosemary. All of them are excellent spices. There are many more to choose from of course and you may use various types of oils, beers, wines or Worchester sauce. These enhancers will give your dishes the special touch.
Herb marinade. For example for fish
Mix together the following ingredients:
– few sprigs of fresh thyme
– a little bit of crushed cumin
– two or three crushed mint leaves
– few drops of lemon juice
– 4 tablespoons of oil
– small pinch of salt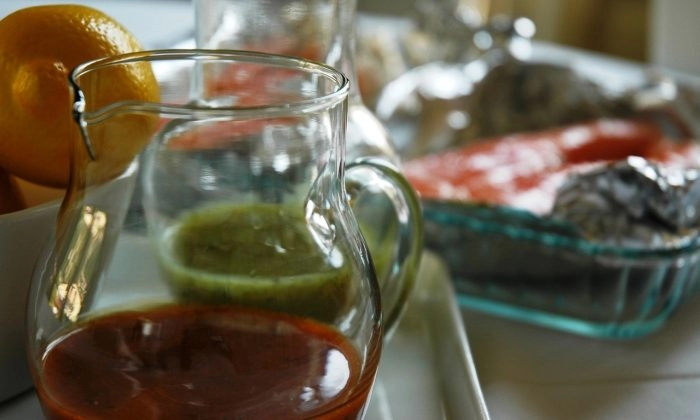 Photo: Pixabay
Chicken herb bath
You will need the following ingredients to prepare this delicious marinade:
– few springs of fresh parsley and marjoram
– little bit of oregano
– half teaspoon of dried sage
– 2 cloves of pressed garlic
– half teaspoon of red pepper
– half onion – finely chopped
– crushed cumin
– salt and pepper
– 4 tablespoons of oil
– 1 spoon of tomato purée
Garlic and herbs
Mixed together the following ingredients:
– 3 cloves of garlic
– salt and pepper
– dried thyme, rosemary, marjoram, basil and parsley leaves
– 4 tablespoons of oil
Yogurt tartar sauce
Tartar sauce is usually viewed as high-calorie and high-fat food. Use the following ingredients to prepare a healthier alternative.
You will need:
– 15 dkg of high-quality white yogurt
– 10 dkg of mayonnaise
– 5 dkg of finally diced onion
– the same amount of cucumbers and peppers
– small tablespoon of chives
– vinegar, pepper, salt and sugar
Simply mix everything together and create a great sauce for meat and vegetables. That's all folks.
Photo: Pixabay

Radek Štěpán
Gardening is my hobby, I have a lot of experience and I am happy to share it.