Meat smoking for beginners
Homemade smoked meat is one of the greatest delicacies for many of us, but not everyone knows how to smoke meat properly, so we have prepared a simple guide for you to avoid common mistakes. We shall take a closer look at all important aspects. First, we shall tell you what can be smoked and how to marinate your goodies properly and how long you should leave meat in the smokehouse to achieve best results.
High-quality ingredients are essential
First, make sure you are using high-quality ingredients. If you can, buy meat from a butcher who gets it from a farm. If you want to smoke cheese you should also ask about the origin of the cheese. Try to get Czech cheese. The same goes for fish and any other goodies you want to smoke. Smoked carp for example, is literally out of this world. If you like pork choose a fatty flank, but lean shoulder or ham are also great. If you want to have both, go for the neck cut.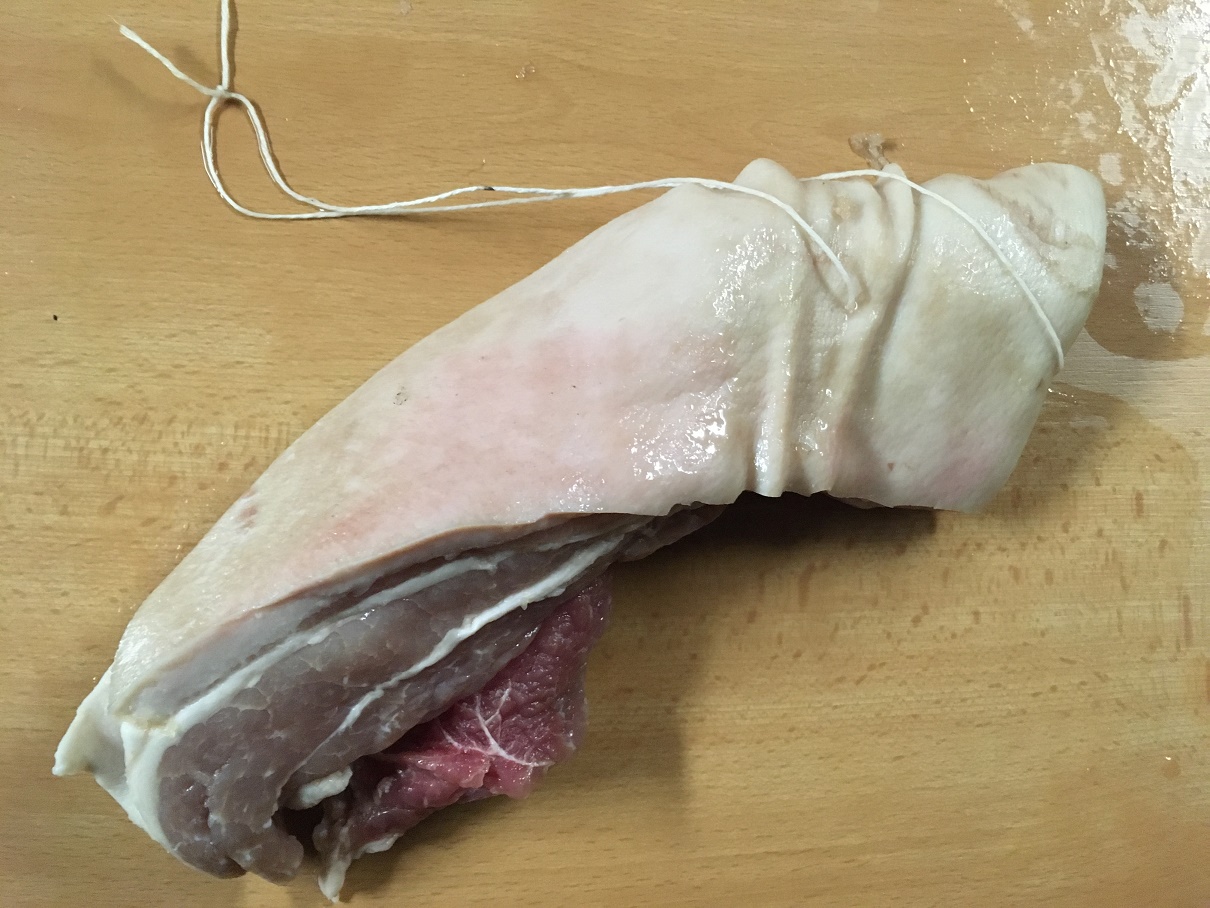 Photo:Radek Štěpán
Meat salting
First, you need to decide how you want to salt the meat. Dry preparation is easier than marinating. Rub the salt gently into the meat. You may also use garlic or other herbs. Do not be afraid to be creative with herbs and follow your taste. When done, press the meat tightly together and store it at a temperature of around 4 °C. If you only have one piece of meat, wrap it in a food foil to prevent the salt and herbs from falling off. You can use regular, Himalayan or nitrite salt known as quick salt. Quick salt will shorten the dry marinating time in half and it also act as an antioxidant.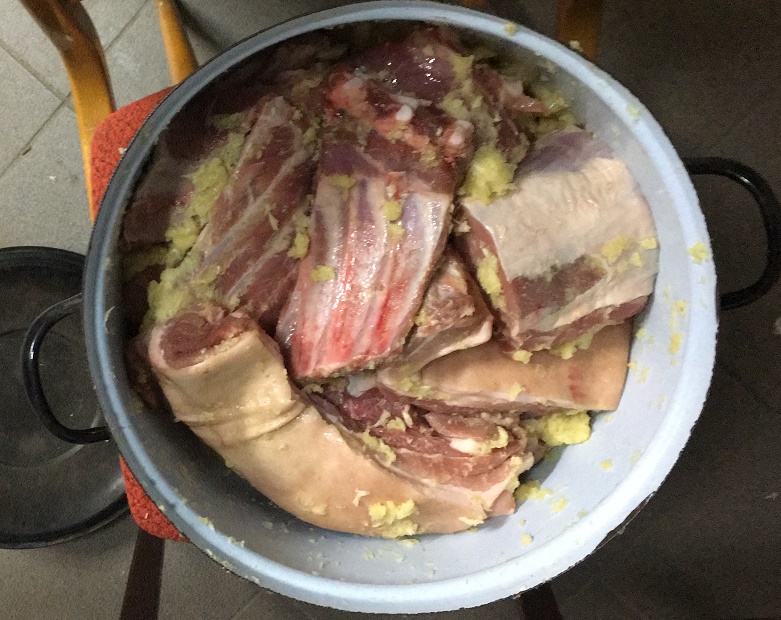 Photo: Radek Štěpán
Using a salty marinade
Classical salty marinade is widely used. This marinade usually contains 7 to 8% of salt. In other words, 700 to 800 g of salt for 10 litres of water. As with the dry method, you can also add various herbs – ideally directly on the meat. We usually use plenty of garlic because garlic is very aromatic and gives the meat an excellent taste. To prepare the marinade just add salt to the water and bring it to a boil. Spread garlic evenly on the surface of the meat. Turn the meat in the marinade to make sure that it gets inside. Marinating times vary based on the meat type. Pork is usually smoked after about 3 weeks. Some people shorten the time down to 2 weeks. If you want to marinate fish then use only salty marinate for about 12 hours. Chicken breasts are commonly marinated for about 1 to 5 days.
Cold, warm and hot smoke?
Cold smoke usually does not exceed 15-30 °C. and the smoking process can last for several days. Obviously, this process is demanding and is not used very often. Warm smoke temperature ranges from45 to 75 °C and the smoking time ranges from 12 to 20 hours. Hot smoke temperature ranges from 60-95 °Cand the process takes about 8 to 12 hours.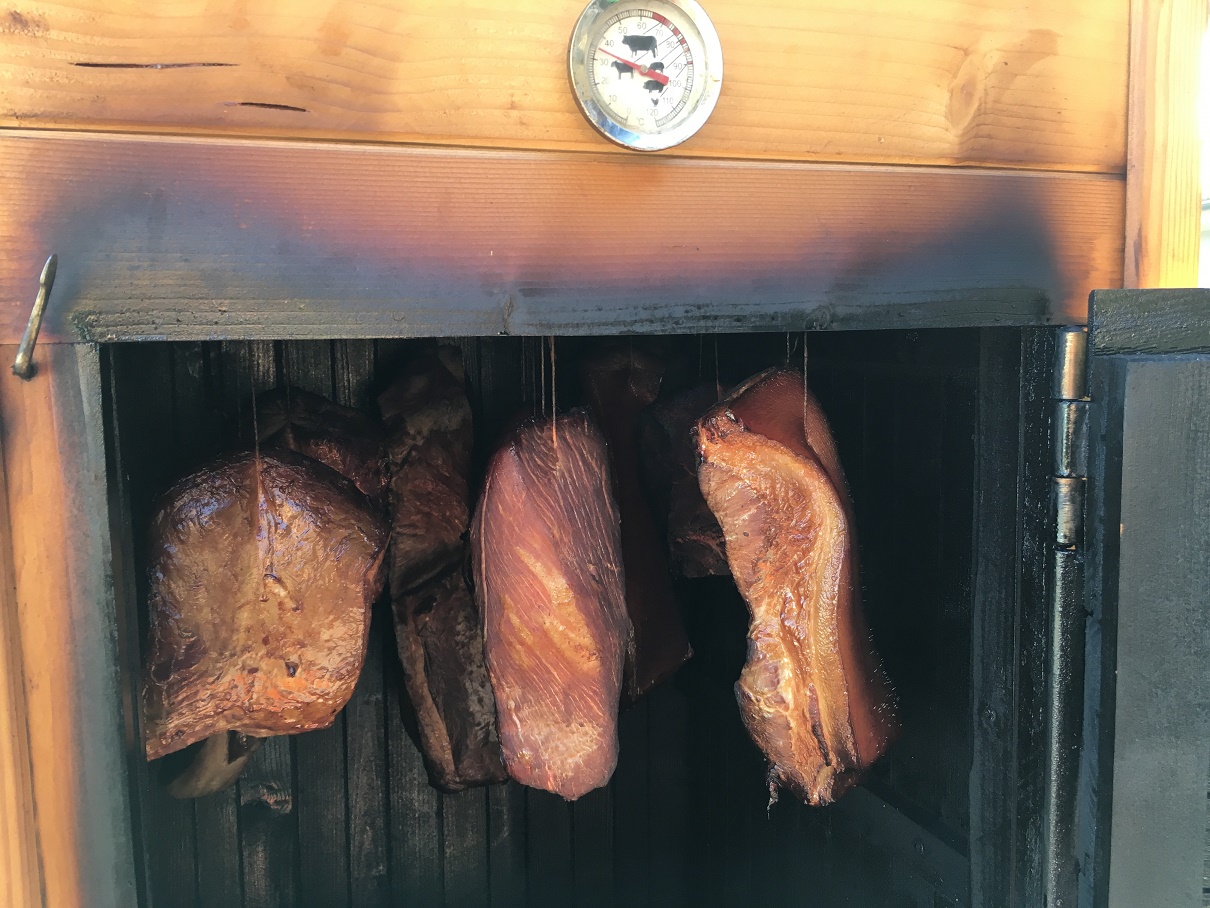 Photo: Radek Štěpán
Different smoking times for different foods
Fish is often smoked for 2 to 3 hours at a temperature oscillating between 70-80 °C, chicken and duck for 3 to 4 hours at 80 to 90 °C and pork for 6 or 7 hours or more at 65 to 75 °C.
Preview photo Radek Štěpán

Radek Štěpán
Gardening is my hobby, I have a lot of experience and I am happy to share it.