A tincture from wild garlic is easy to make and offers great medicinal benefits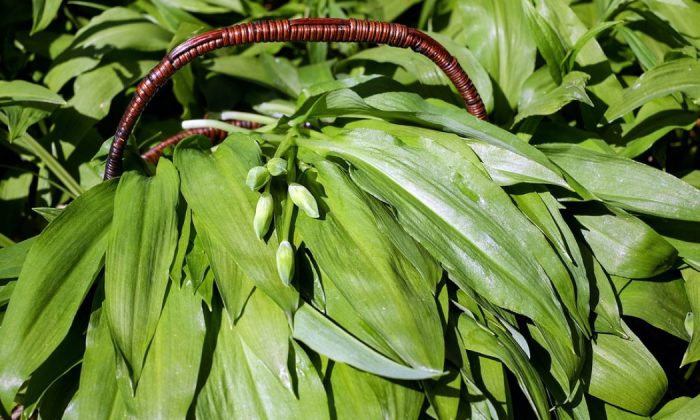 Many of us add wild or bear garlic (Allium ursinum) to soups, bread spreads or herb butter, right? This is a rather limited use of this great herb, because in addition to a great taste, it also contains many useful medicinal properties.
For example, wild garlic stabilizes blood sugar level, supports proper functioning of lungs and the digestive tract, offers antiviral and antibacterial effects and cleanses the bladder and kidneys. Fresh leaves contain the vast majority of active substances, but properly prepared alcohol tincture has plenty of the good stuff as well.
Wild garlic tincture – recipe
Making alcohol tincture is not difficult. All you need is a high-quality wild garlic base and alcohol. Always collect wild garlic before it flowers, i.e. when its leaves are rich in active substances. Depending on the location, you can start collecting as early as March all the way to mid-May.
Photo: Pixabay
First, wash and dry leaves well. Have a glass bottle with a lid ready. Chop or tear the leaves and put them in the glass. Do not press the leaves in. Fill the glass container so that leaves reach about one centimetre below the rim of the container. Pour 50% (at least) alcohol in (even taste-neutral vodka will do) and place the container in a warm place. Do not expose it to the sun. Close the bottle with a lid. If you do not have a lid, use a piece of aluminium foil for example.
Our tip: If you want to press leaves into the glass you may do so but stuff it only halfway up.
Shake the tincture every day for two weeks and you are done. Filter it and pour it into a dark glass bottle. Store in a refrigerator and use as needed. Use 20-30 drops 3 times a day. That is the recommended dosage if you already have problems. When used as a preventive measure, use half of the recommended dosage.
Alcohol tincture is not suitable for pregnant or breastfeeding women, and for children of course.
Preview photo: Pixabay

Radek Štěpán
Gardening is my hobby, I have a lot of experience and I am happy to share it.