A few tips how to vacuum your pool
Summer is already here and we are all feel it. Thermometer is showing almost 30 degrees Celsius and if you have a swimming pool at home, I bet you have already prepared it for the season and made it work properly. As we all know a swimming pool requires regular maintenance and other little works. One of the regular maintenance processes is vacuuming using a pool vacuum cleaner. If you are thinking of purchasing a regular handheld vacuum cleaner, or if you already have one, then you have come to right place. We have prepared a guide how to use this type of vacuum cleaner and even have a video for you.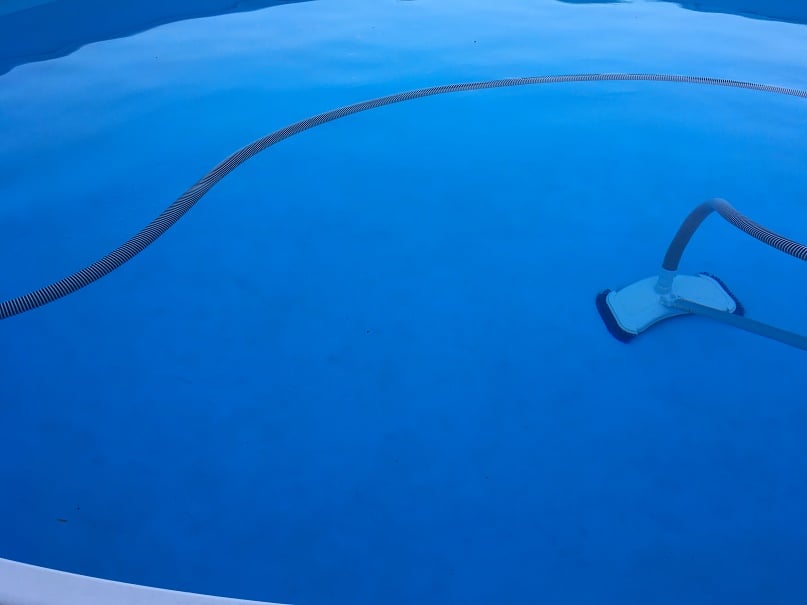 Photo: Radek Štěpán
Proper assembly
Handheld vacuum cleaner is easy to assemble. All you have to do is connect the vacuum cleaner to the hose and the other end of the hose to the skimmer . Make sure not to confuse the ends. You would not be able to create the necessary vacuum and your vacuum cleaner will not work properly. In fact, you will be just stirring up the dirt and your filtration system would not be able to absorb it. Before attaching the other end of the hose to the skimmer, immerse the hose and fill it with water. This will eliminate the formation of air bubbles and reduction in performance. In our video, we have spent quite a long time to show you how to do it.
Filtration system setting
Make sure to have everything prepared and ready before turning on the filtration system. Leave the circuit on the filtration system closed. Now use the vacuum cleaner to suck the water with the dirt . The dirty water will go through the filtration system, dirt and impurities will remain in the filtration sand, and a clean water will return back to the pool. Make sure your filtration system is clean, otherwise you will return dirt back to the pool. When you have everything ready, turn the filtration system on. The vacuum will "glue" the cover with the hose to the wall and you may start cleaning. To verify that everything works properly, put your hand against the suction mouth to see if there is enough vacuum.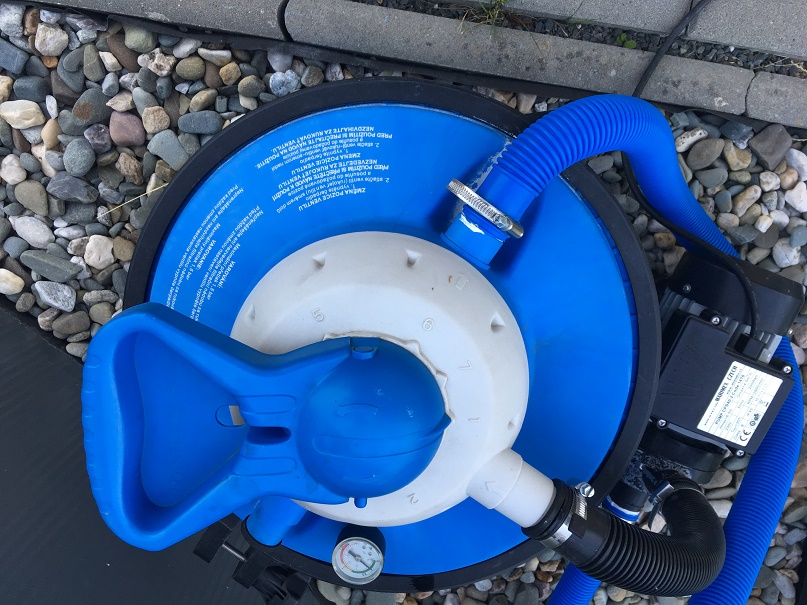 Photo: Radek Štěpán
Pool vacuuming
You do not need to push the vacuum cleaner to the floor. It will work fine anyway. Vacuum the pool perfectly, spot by spot. You may start from the centre and work your way out to the edge, or vice versa. It is up to you. Do not vacuum large pieces. Use your cleaning net instead. So, now you only need to find some free time and do it. Good luck.
Video: Youtube Radek Štěpán
Photo: Radek Štěpán

Radek Štěpán
Gardening is my hobby, I have a lot of experience and I am happy to share it.