Would you like to have a rich set of petunia flowers that your neighbours will admire? Are you willing to do what it takes? Do you want to know what has been proven to work by other gardeners and what to watch out for? Some findings may really surprise you.
Sun is important yes, but not too much. No rain, well-balanced watering, using the right fertilizer properly and protecting your plants from the wind – this is could be the summary of the most important principles of successful petunias cultivation. Do you find it complicated? Of course not.
Flowerpot and Good Soil as the Basis of Success
Let us say in advance that self-watering flowerpots are highly recommended. So, if you can get them, use them. Although petunias tolerate mild dry periods well, sometimes a single dry period can weaken them to the point that pests or diseases will have easy time to attack. Choose the right soil too, with pH between 6-6.5. And do not forget to fertilize well and properlyPetunias need calcium and magnesium, best when supplied in a liquid form. Fertilizer should be mixed with water and the frequency should be once in 14 days.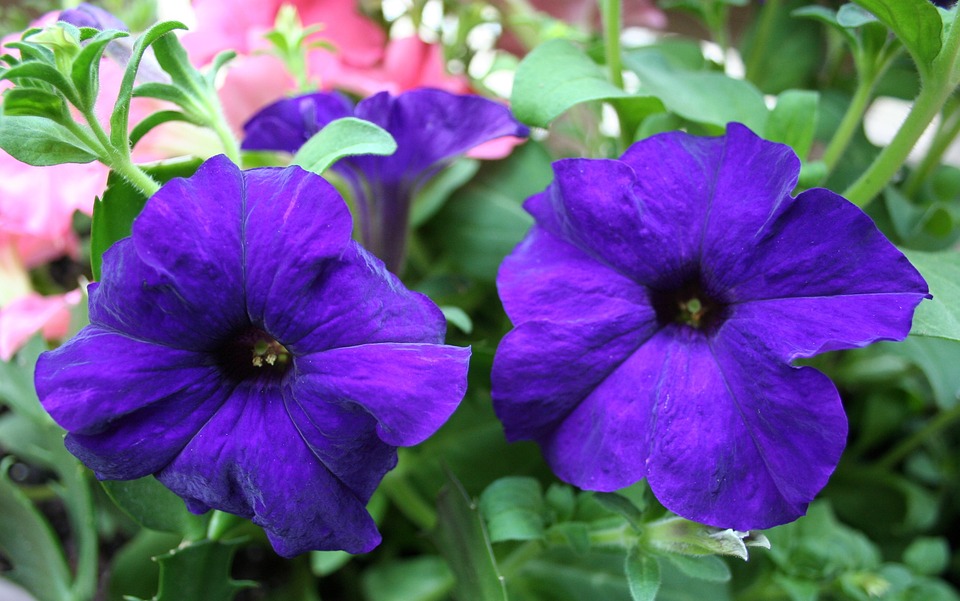 Photo: Pixabay 
Protect Petunias from Strong Sun and Wind
If you grow these beauties under a canopy or small roof, then you do the best for them, but you should also try to protect them from strong wind, especially if it lasts for several days. If that is not possible, move your flower boxes inside – just in case, because petunias are very fragile. An even greater danger is a persistent rain dripping on the plant flowers. So, make sure to protect the flowers from rain as well.
What about the Removal of Old Flowers?
Oddly enough, the old and well-meant horticultural recommendations for balcony plants do not really apply to petunias. This especially includes the much-discussed removal of wilted and faded flowers. If you do not have the time to bother with it, petunias are perfect for you. They have great self-cleaning ability and they get rid of old flowers quickly so their beauty is not harmed in any way and you safe time. Further, there is no need to shape or trim petunias. You can simply enjoy the splendour until the first autumn frosts hit. Isn't that great?
Photo: Pixabay 

Radek Štěpán
Gardening is my hobby, I have a lot of experience and I am happy to share it.