Growing lilies step by step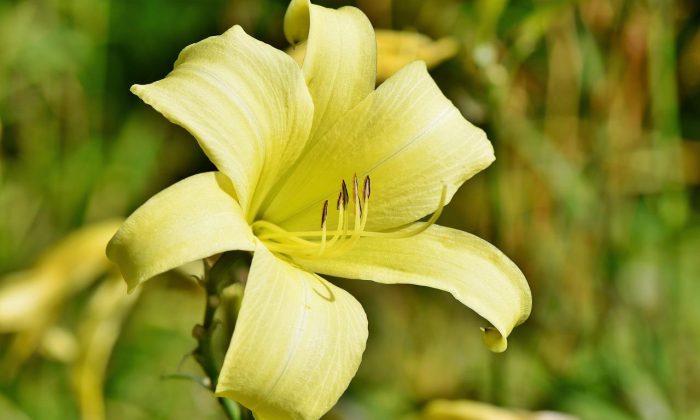 Lilies are beautiful flowering plants and are very popular thanks to its beautifully coloured leaves and interesting scent. Perhaps that is why many people love to grow them in their gardens. Lilies have long been a symbol of purity and innocence. Not a garden owner? Do not despair, because you may grow lilies in a flower pot.
How to grow lilies
You can choose both sunny and partially shaded areas in your garden to grow lilies. If you take good care of them, your plant will grow successfully in one place for up to 10 years. Lilies are planted on raised flower beds or on gentle slopes. You can plant lilies in various groups or as solitaires, especially large and tall varieties. Lilies are quite demanding. They require permeable soil with humus and good drainage. Make sure you provide lilies with enough moisture during spring and summer, but in winter, lilies needs to remain dry. Plant lily bulbs to a depth of about 10 cm and loosen the soil around them.
Lilies: Photo Pixabay
When to plant lilies
Newly purchased bulbs should be planted during September and early October. Bulbs must take a good root, otherwise they could freeze in the winter. You can protect your plants by applying a layer of mulch around them, but lilies are pretty good at withstanding winter and there is no need to pull them out of the ground. You can also plant lilies in early spring. After planting, make sure to water the bulbs sufficiently. It is also important to water them a bit more and above the roots during May and June. Do not pour water on leaves or flowers. If they are not dry by the evening, your plants may get mould. We recommend that you change the location of perennial plants after flowering. Depending on the varieties you have, lilies are propagated by cuttings, scaling, bulbs or bulbils.
Varieties of lilies
There are many varieties and hybrids of lilies and are divided into nine classes. Flowers are either monochromatic, speckled, striped or with small papillae. The earliest varieties, such as the white lily, orange lily or martagon lily, begin to bloom in June. Most lilies bloom between July and August. If you want to start growing lilies, we recommend varieties that bloom early, such as the tiger lily or regal lily, which are easy to grow, or you may also try Asian and Chinese hybrids.
Lilies: Photo Pixabay

Radek Štěpán
Gardening is my hobby, I have a lot of experience and I am happy to share it.