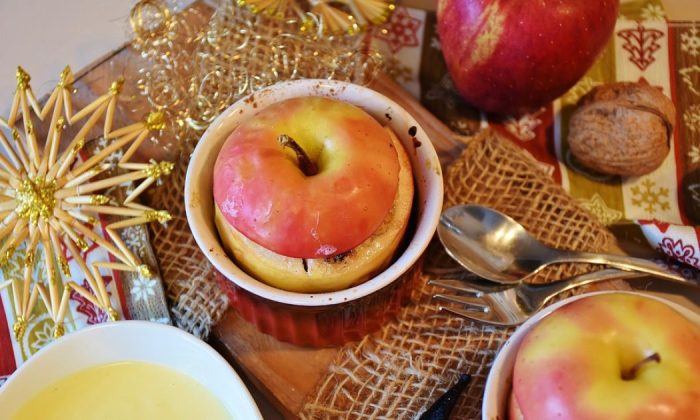 Today, we shall not teach you how to bake the the typical caramel apples that came from the US. Today we shall give you a recipe how to make a typical Czech Christmas delicacy that will make your entire house smell really good and it will provide you with much-needed nutrients and vitamins.
There is nothing to it and even an absolute beginner can do it. You will not be buying anything special, because each of us has all the ingredients right at home. So let us start, shall we?
Christmas apples – what you will need
two sweet apples
juice from half a lemon
two tablespoons of walnuts
two spoons of raisins
three spoons of cane sugar
one spoonful of honey
butter
one teaspoon of gingerbread spice
clove
Wash the apples well. Cut them in half and remove the flash to make a sufficiently large hollow.Sprinkle the cut apples immediately with lemon juice to prevent browning.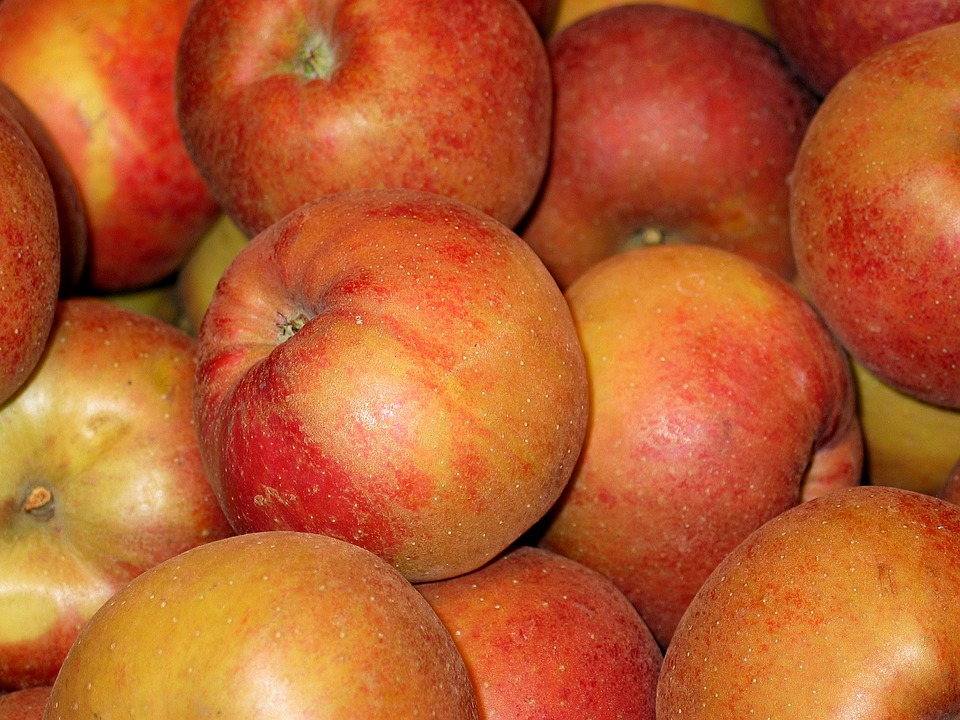 Photo: Pixabay
Take a bowl and mix a spoonful of liquid honey, gingerbread spices and add chopped walnuts and chopped raisins. Once the mixture is ready, stuff it into the hollowed-out apples. Do not overstuff! Approximately one teaspoon is enough for one apple half.
Nowput the apples on a baking tray and cover them with thin slices of butter. Stick cloves into the pulp around the hollowed core – about 4 pieces per one half.
Bake in an oven heated to 180 °C.Apples are ready after about 15 minutes. Serve warm. They taste great directly from the oven or you may top them with a creamy sauce or pudding. Another option is to add curd cheese mixed with a few teaspoons of cream and cane or vanilla sugar. You may also add a little juice to the curd cheese that oozed from the apples during baking and if you do, your Christmas apples will be perfect.
Our tip: baked Christmas apples taste best if you use sweeter varieties. You can also sprinkle cinnamon on top or use dried prunes instead of raisins.
Preview photo: Pixabay

Radek Štěpán
Gardening is my hobby, I have a lot of experience and I am happy to share it.