You will love (Brassica rapa) or commonly known as a Chinese or napa cabbage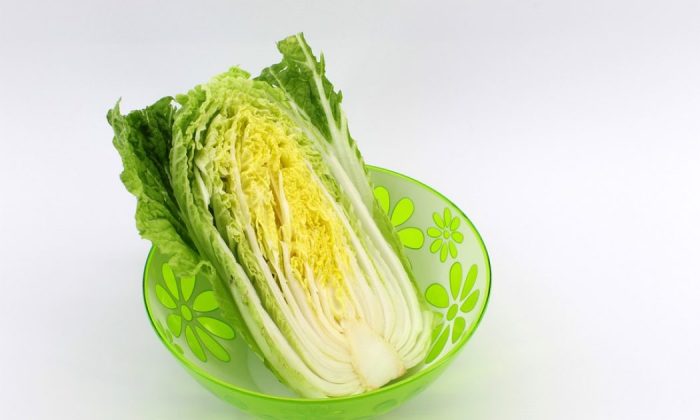 Chinese cabbage is a wonderful vegetable that we use in many dishes. As any vegetable you can eat it raw and thanks to nice and crispy leaves, you will enjoy it a lot. Chinese cabbage is very common in Chinese noodles and many people prepare various salads from it. Below you will find few popular recipes that are great but still not well known. Hopefully, you will chose one and make it your favourite recipe…
Chinese soup with cabbage and ginger
Making this soup is very simple. You will need just three ingredients: 3 litres of chicken broth, 1 head of napa cabbage and about 20 g of peeled fresh ginger roots. Bring the stock to a boil and add sliced Chinese cabbage and fresh ginger (also sliced). Cook for about 20 minutes and serve immediately.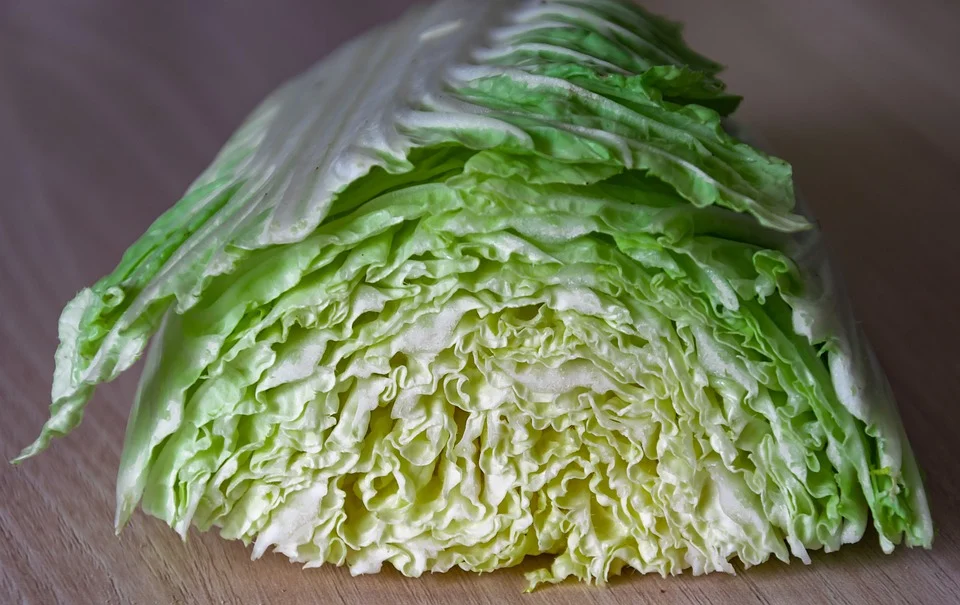 Photo: Pixabay
Chinese cabbage with pork and noodles
First, cook the noodles. You will need 360 g of Chinese noodles. Put them in a salty water and boil for 5 minutes and then drain well. While the noodles are cooking you can prepare the sauce. Mix 3 tablespoons of soy sauce, ¾ cup of sweet chili sauce, ½ teaspoon of dried garlic, ¼ teaspoon of ground ginger, and 3 tablespoons of sesame oil. Pour the sauce over the noodles and mix evenly. Get another bowl and put ½ cup of soy sauce and ½ teaspoon of dried garlic in and mix well. In this sauce you will marinate pork tenderloin (500 g). Cut the meat into about six centimetres long strips and let them marinate for at least 5 minutes. Get 2 medium-sized onions, cut them into cubes, a pinch of chili spice and pork meat and fry it in about 2 tablespoons of sunflower oil. Fry until brown and then add 3 tablespoons of sweet chili sauce and 3 large handfuls of Chinese cabbage cut into strips, 2 carrots cut into thin rounds and 3 diced red peppers. Fry for 5 minutes. Mix 2 teaspoons of cornstarch and ¼ cup of water and pour it into the pan. Boil briefly and serve immediately.
Thai salad with coriander dressing
First you make a dressing. Take 2 limes and grate the skin – you need about 1 tablespoon of grated skin. Squeeze the juice out of both limes into a blender, add about 2 cups of cilantro (no stems), 1 cup of powdered sugar, 1 red chili pepper, 2 garlic cloves, ½ teaspoon of salt, and ½ teaspoon of pepper. Mix everything while gradually adding oil (2 cups of rapeseed oil). Do not rush adding the oil. Pour a thin trickle only. Now, put the dressing aside. Get a large bowl and cut 1 Chinese cabbage, 1 red cabbage, 1 cucumber into strips. Add 300 g of edamame (young soybeans are called edamame and are available frozen in supermarkets), 2 medium-sized avocados cut into cubes, 2 coarsely grated carrots and 3 spring onions cut into slices. Mix everything thoroughly with the dressing and serve immediately.
Preview photo: Pixabay

Radek Štěpán
Gardening is my hobby, I have a lot of experience and I am happy to share it.