We know what perennials you can use for your English hedge. Here are the tallest ones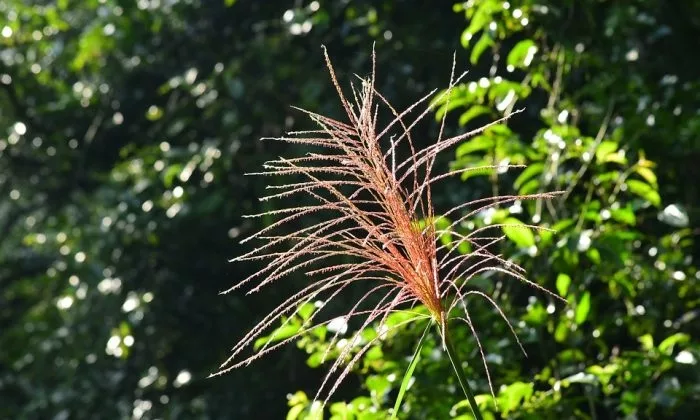 Do you need to "hide" a corner in your garden, or do you want some privacy during summer? Or, do you want as much cover as possible during the cold winter days? We have four perennials that will grow to a respectable height during the spring and will give you. a beautiful hedge.
(Macleaya cordata) – five-seeded plume-poppy
It can grow up to 2 – 2.5 m. Despite its height, this plant is very stiff and does not bend easily. It has ornamental, medium-sized, leaves with a silvery coating on them. Flowers are rather smaller and come in different colours. For example, M. cordata has white flowers and its relative M. mikrokarpaproduces beige flowers. They both grow very quickly and create a succulent silver wall. And if they start to grow too much or at places where you do not want them, just gig them up. It is rather easy to get rid of them.
(Helianthus salicifolius) – willow-leaved sunflower
This striking beauty grows 2-3 meters high. Its stems are bare and carry 15-40 cm long leaves, and surprise, they do not resemble a willow at all. It blooms very late, often in September, and sometimes it does not bloom at all. Flowers are small, about 5 cm in diameter, yellow and clustered at the tips of the shoots. Willow-leaved sunflower loves sun and dry soil. It is a good candidate for a hedge, but if you plant it individually, it is even more beautiful.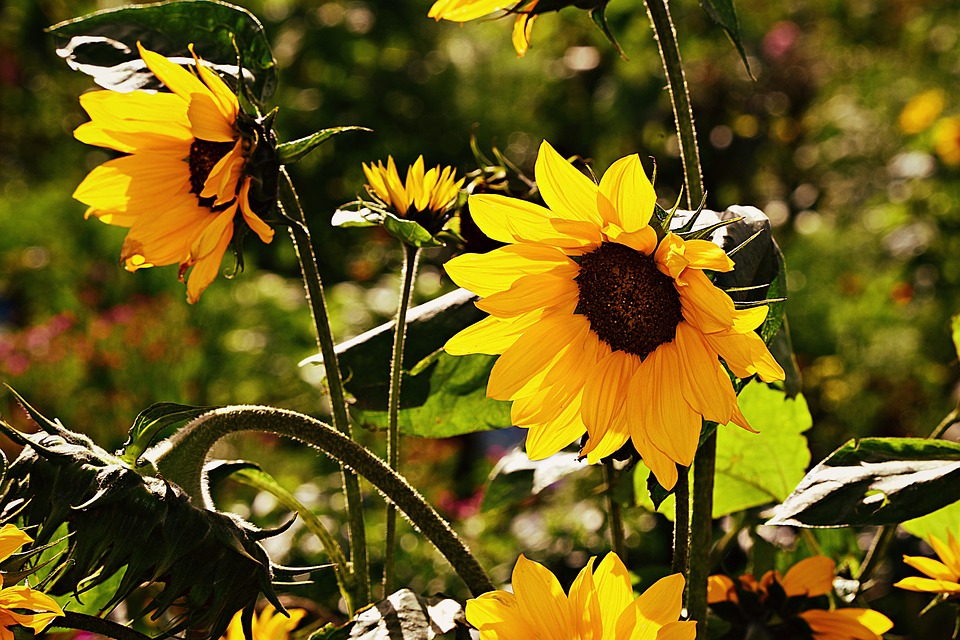 Foto: Pixabay
(Helianthus microcephalus) – the common sunflower
The common sunflower can reach over 2 meters. It has strong and stiff stem, smaller rough leaves and bright yellow flowers. It likes dry soil. Sunflowers usually bloom from early summer to late fall, but only when there is a plenty of sun. It is used in combination with phloxes, chrysanthemums or coneflowers.
(Miscanthus floridulus)- Pacific Island silvergrass
It is the largest representative in this group of grasses. It can reach a height of up to 3 m. Young shoots appear already at the beginning of May and grow relatively slowly during the first month, but later they speed up. Pacific Island silvergrass maintains its beauty until October – it does not turn yellow prematurely like other types of grass and looks nice even in winter. It likes rather moist soil, but will do well in an average soil too. It rarely blooms, but it is very impressive even with no flowers.
Náhledové foto: Pixabay

Radek Štěpán
Gardening is my hobby, I have a lot of experience and I am happy to share it.