The most popular flowering shrubs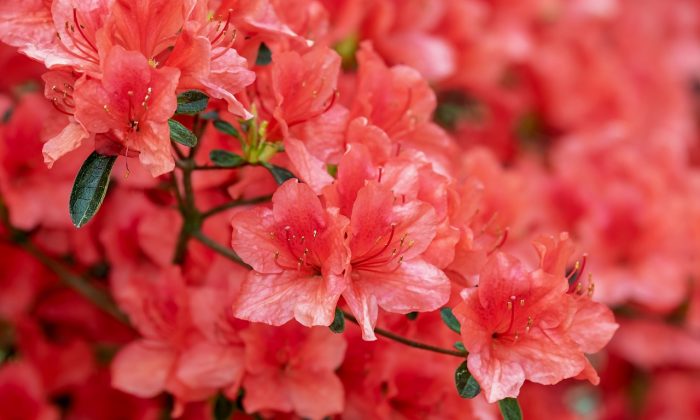 Your garden shouldn't be just a place where you grow delicious veggies and fruits but it should also be in an oasis of tranquillity and calm enhanced by the most beautiful and most popular ornamental plants. These mainly include ornamental plans and woody shrubs. We are going to focus on shrubs and mention the most famous ones that can be easily be grown in your own garden.
Azalea as an alternative to rhododendron
If you are afraid of the relatively fragile rhododendrons, azalea should be your first option. Well, when in blossom is not very noticeable, but when blooming its flowers create a well-balanced contrast with the leaves. The first flowers should appear in early spring. They are usually yellow, orange, white or red, depending on the specific cultivar you have. Azalea should be planted in a partially shaded area with mulch around it.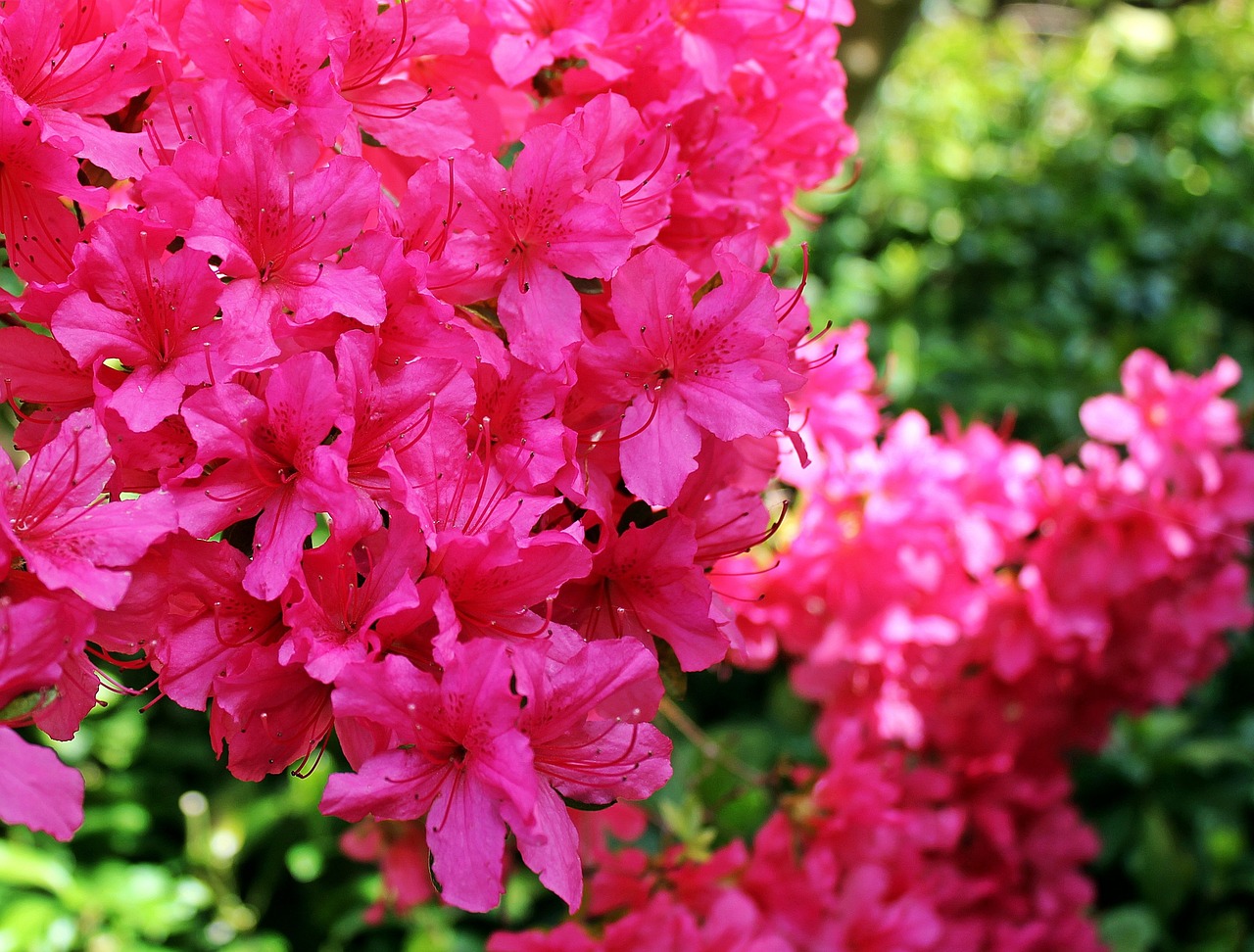 Azalea: Photo Pixabay
Precious Camelia
Camellia is one of the most popular of all ornamental woody plants. Part of the reason is the fact that Camelia, unlike many other ornamental plants, doesn't mind the winter season. Currently, we have more than 30,000 species of camellia shrubs. Camelia is an excellent choice for its long-lasting flowering time and you may see it blooming during autumn, early spring or even during winter. Flowers are usually red, pink or white. Camelia should be planted in partial shade without strong winds or excessive sunlight.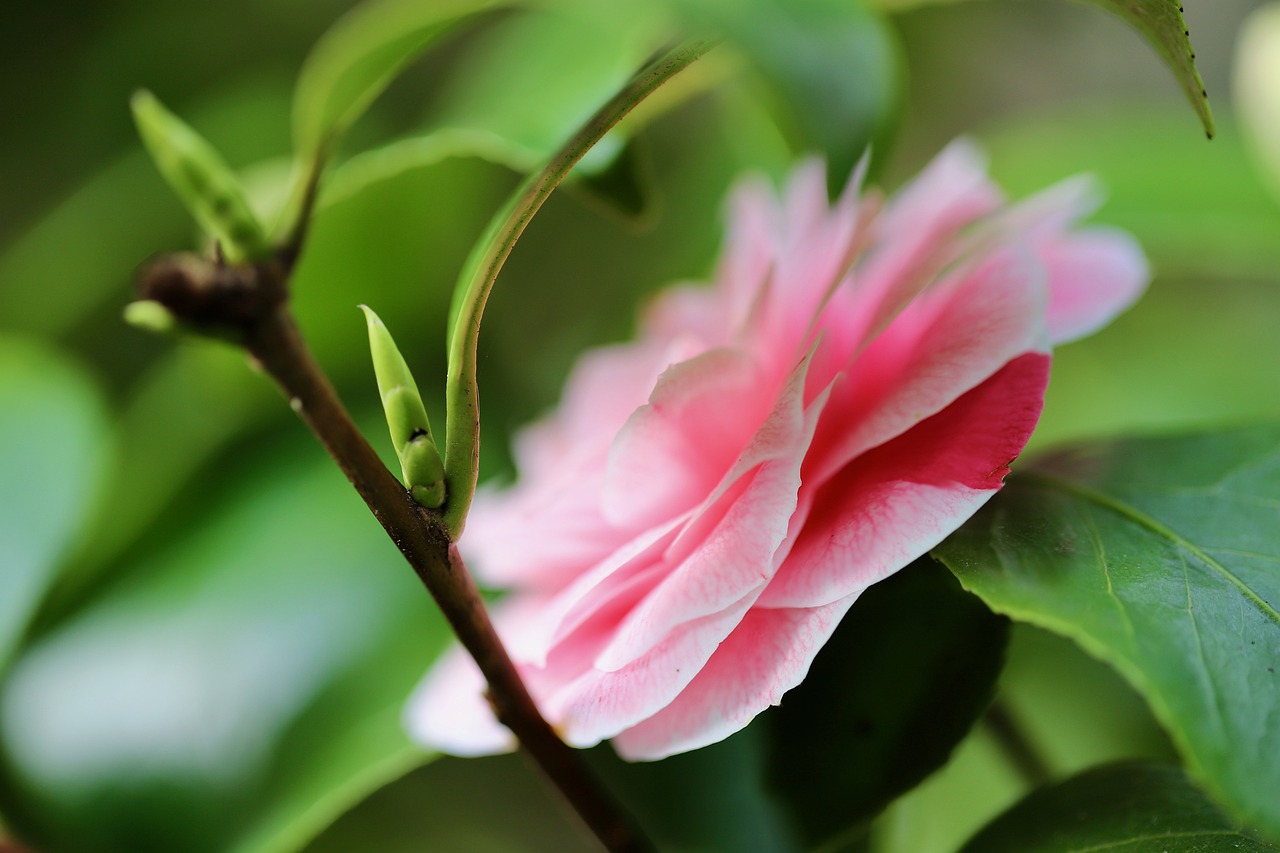 Camelia: Photo Pixabay
Bottlebrush buckeye (Aesculus parviflora)
Bottlebrush buckeye is definitely one of the most beautiful ornamental shrubs. You may go for the smaller dwarf version or for the classic shrub. Growing Bottlebrush buckeye is not demanding at all. A typical specimen has very distinctive leaves and flowers which are very hard to miss. It blooms in spring. The size often ranges from 3 to 15 meters and the width is around 8 meters but these parameters depend on the specific cultivar you have. It thrives in full sunlight as well as in a partial shade, so you don't have to worry when deciding where to plant it.
Azalea: Photo Pixabay

Radek Štěpán
Gardening is my hobby, I have a lot of experience and I am happy to share it.