Saffron milkcap and orange milkcap – two underrated mushrooms with great taste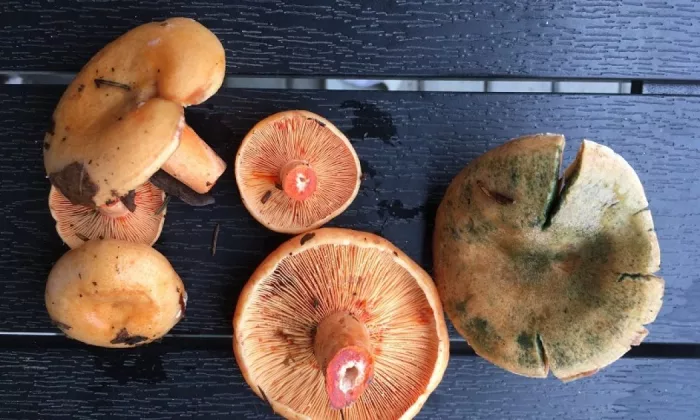 If you are a mushroom enthusiast, you should definitely focus on these two neglected mushrooms. Yes, there are plenty of more popular mushrooms growing right now, but they might not always taste the best. Many mushroom pickers despise milkcaps and prefer ceps, porcini or Leccinum mushrooms… Well, too bad, because saffron milkcap with butter and cumin tastes absolutely fantastic. The good news is that it is not difficult to recognize saffron milkcap and we shall tell you how.
Typical deep orange mushroom
Do not be afraid that you will not be able to tell saffron milkcap or orange milkcap from other mushrooms. Even though they are more than 80 species of milkcaps, you will be able to do that. The typical sign of both milkcaps is the beautiful deep orange colour. If disturbed in any way, an orange milky liquid will ooze about. This liquid will easily stain your hand. Milkcaps have a typical arched pileus, but when young you can also see a rather flat pileus while being slightly bent and rolled up. Orange milkcap, sometimes called a fake saffron milkcap, has a greenish pileus on an orange background. Other than that, both mushrooms are very similar and both often grow in large circles.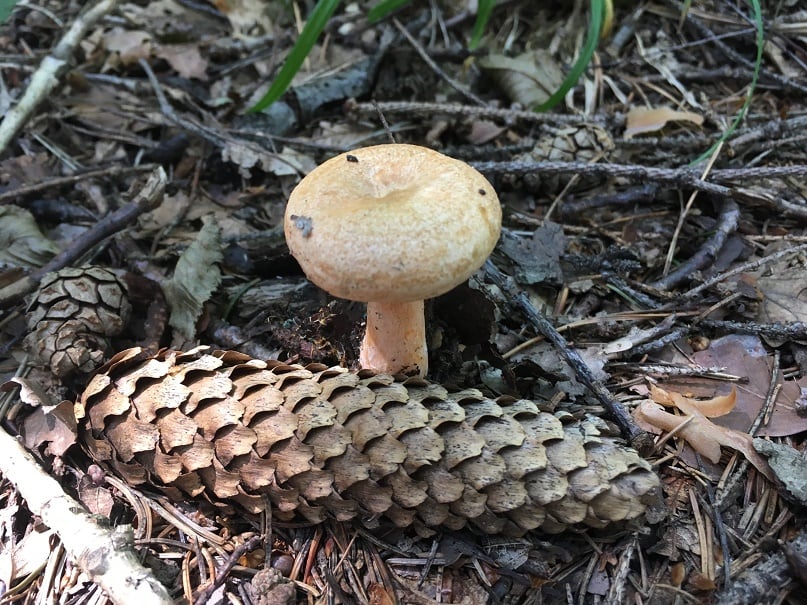 Photo: Radek Štěpán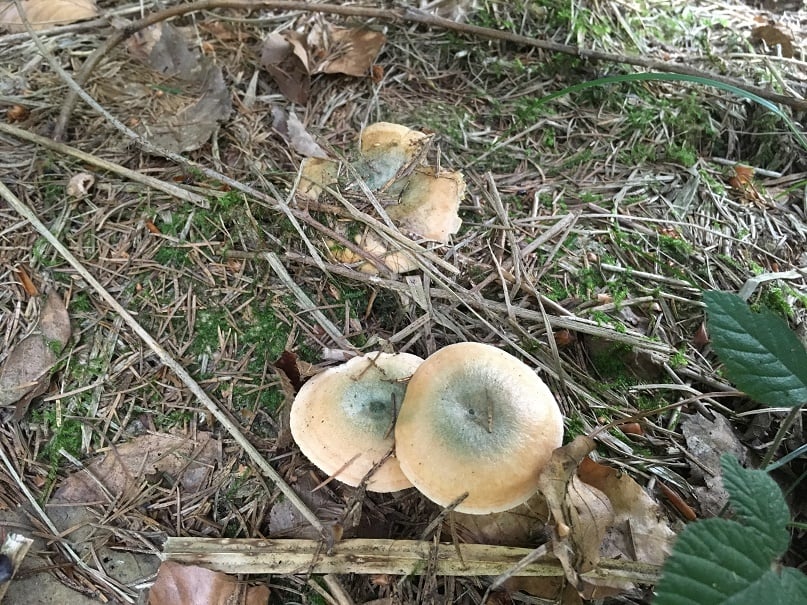 Photo: Radek Štěpán
Milkcup with butter – the autumn phenomenon
There are mushroom pickers who love this delicacy and cannot imagine a season without it. When you find a milkcap you should pick the entire mushroom including the hollow stem. You will get rid of it when you get home. To prepare it, put some butter on a pan and simmer it until it foams and put the cut mushrooms on it. Add salt and sprinkle with cumin. Fry it shortly both sides.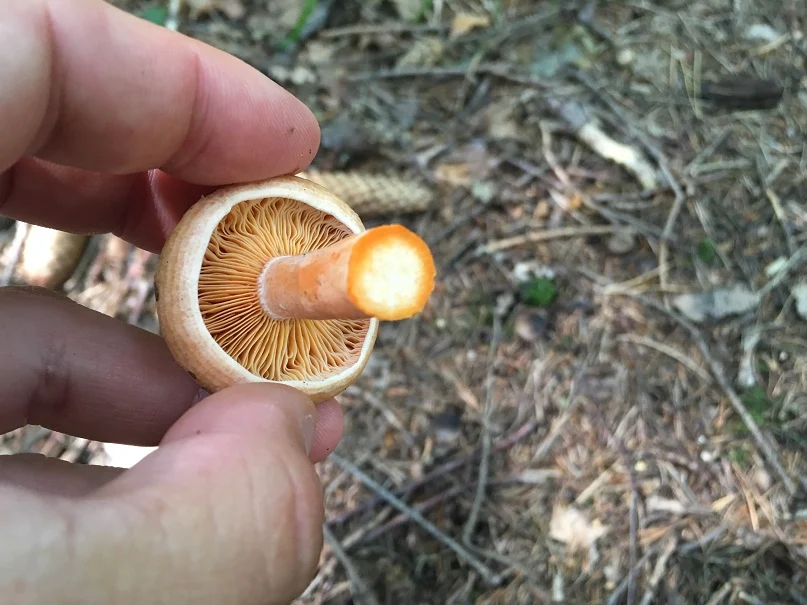 Photo: Radek Štěpán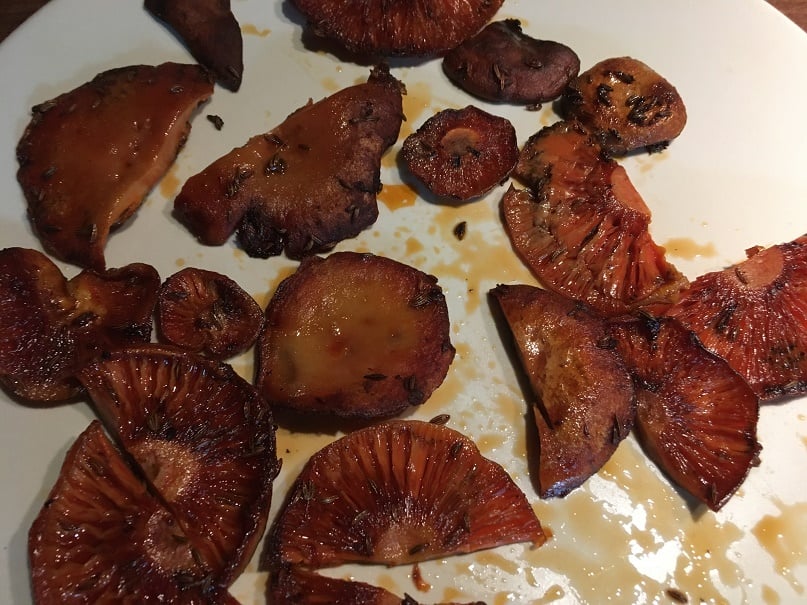 Photo: Radek Štěpán
A very strong orange colour
The orange dye is so strong that it can turn your urine very orange. Do not be alarmed. If you know that you have been eating mikcaps treat it as a quite amusing fact, to say the least. You can also pickle milkcaps in vinegar. Even when pickled they stay firm and taste great.
Youtube: Radek Štěpán
Preview photo: Radek Štěpán

Radek Štěpán
Gardening is my hobby, I have a lot of experience and I am happy to share it.