Let us go for an early morel hunt! All you need is little luck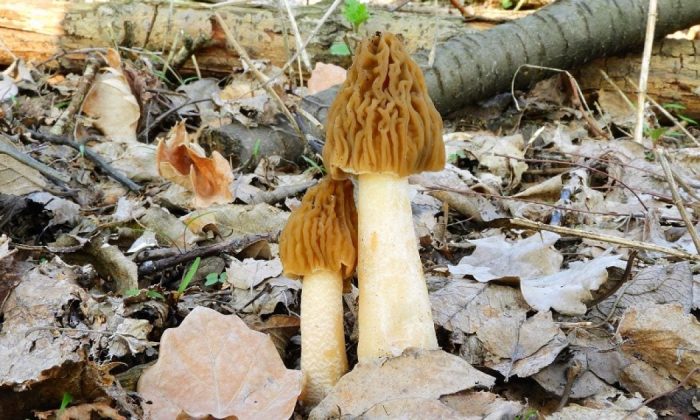 Do you love walking in the forest and can't wait for the mushroom season? Yes, you may argue that in the time of the corona virus you did not have many chances to go, but it is still a great way to escape the unpleasant reality, especially if you bring some "catch" back home. Some mushrooms are already growing and the typical example is the early morel (Verpa bohemica). This interesting mushroom should definitely be in your basket. We shall look at it in more detail and present some nice pictures. If you cannot find the early morel in the forest, well, at least you can look at nice pictures…
Unique appearance
The early morels is definitely interesting in terms of the appearance. It has a wrinkled yellow to brown pileus with white flesh inside. The width of the pileus ranges from 20 to 40 mm, and the height is about 40 mm. It resembles a bell. The good thing is that thanks to its the typical appearance and shape it can hardly be confused with something else. Stipe is cylindrical and gradually thins upwards. Its height ranges from approx. 15 to 120 mm and it is covered with whitish scales. The flesh is tender, aroma and taste are mild.
An early morel may look like the true morel
Some people may confuse the early morel with the true morel. But one of the tell signs is that you can easily separate the pileus from the stipe because the pileus is connected only at the top of the stipe. You cannot do that with other morels. Another mushroom that you can confuse the early morel with is the thimble-headed bell morel (Verpaconica) – they are both edible.
When to go on a mushroom hunt?
Well, get up right now and head for the forest. The early morel grows from March to June. It often appears even earlier – with the last snow and before other morels wake up.
Where can you find the early morel?
Mainly in deciduous and mixed forests with plenty of light. It mostly coexists with trees such as ash, poplar, hazel, yew, aspen, hawthorn, or even cherries. It needs soil packed with organic matter.
Early morel is popular in the kitchen
Yes, it is because it is a real delicacy. For example, pileuses stuffed with various meats are exceptional. But there are many other recipes and the taste is always unique.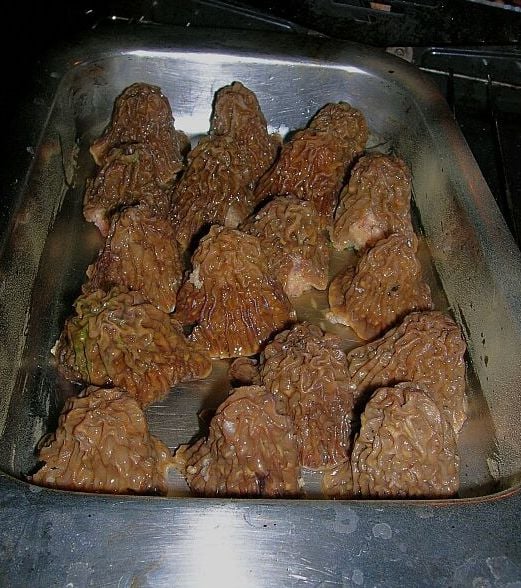 Photo: Zdeněk Pelda
Preview photo: Zdeněk Pelda

Radek Štěpán
Gardening is my hobby, I have a lot of experience and I am happy to share it.