How much does domestic production of top-fermented beer cost?
Are you considering brewing your own beer at home? Are you tired of buying top-fermented beer which cost somewhere around CZK 50,- per 0.5 liter? Well, that's just the way it is. Of course, you can get bottom-fermentedbeers for around 10,- CZK in supermarkets. The production of those types of beers is a bit more complicated if you consider the temperature. So, if you like top-fermented beer, it is definitely worth making it at home. How much will it cost you? Well, we shall let you know in this article.  
Do you have the proper brewing equipment?
First of all, you must have the necessary beer brewing equipment. Traditionally, home brewers use a boiler, which may also be a larger pot. You also need a pump or wooden spoon to constantly stir the mixture. You must also pay attention to proper cooling. In short, the purchase price of a home brewery is around CZK 11,000. If you add additional accessories, fermentation vessels, etc., you get up to CZK 15,000.  We got a boiler with accessories for around CZK 20,000. But believe me, everything is much easier if you use a pump.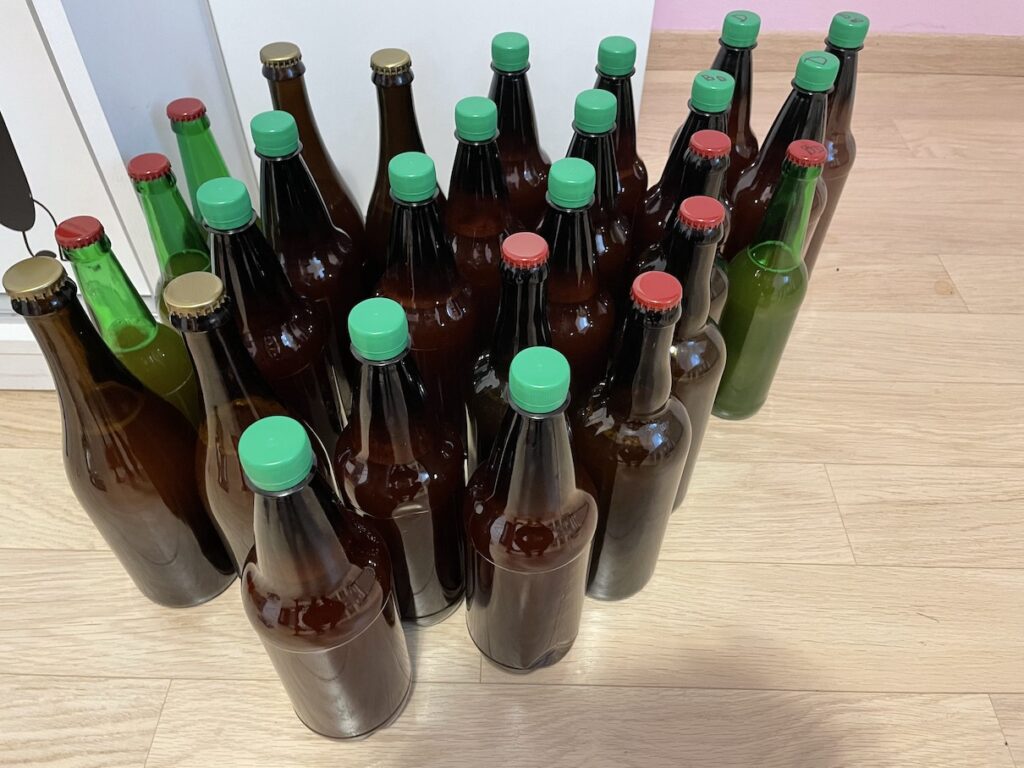 Homemade top-fermented beer: Photo by Radek Štěpán
What is the price of raw ingredients?
As an example, let us use a recipe with ingredients that produce around 25 liters of beer. So what are the prices then? We have prepared a simple table for you.
Plzeňský crushed malt   1.05 kg                          CZK 27
Cascade hops   55 g                                                CZK 65
Citra hops 23 g                                                        CZK45
Brewing yeast Safbrew WB -06 11.5 g  top        CZK 88
Total                                                                          CZK 375
Price for a half a liter of top-fermented beer without energies  CZK 7.50
Sure, energy must also be added to the total. We brewed the beer for about 6 hours including brewing set washing. In that case, a half-litre might be around CZK 10. We did not include our work, because any home brewer does all the work with love. You may argue that there are cheaper recipes with Czech hops and yes in this scenario, the price would be even lower.
Home brewery: Photo by Radek Štěpán
You must also include the wait time
Top-fermented beer is great as it may ferment at room temperature. It may do so both in the fermentation vessel and later in bottles. After that it goes to the fridge. You should have it all ripe and done after about a month.
Preparation of home-made beer: Video Radek Štěpán
Homemade top-fermented beer: Photo by Radek Štěpán

Radek Štěpán
Gardening is my hobby, I have a lot of experience and I am happy to share it.