Great and simple-to-make fertilizer for roses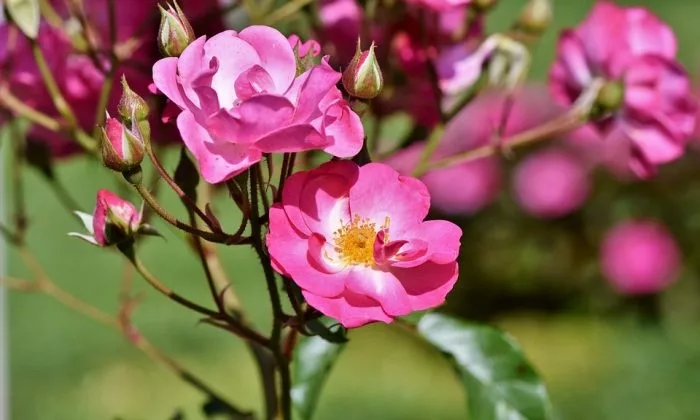 Caring for roses just got a little bit easier – and cheaper. We have discovered a fertilizer that will not cost you anything and it is easy to apply! Many gardeners have already been experiencing with this fertilizer, but it is still not well known. This fertilizer contains nutrients that all types of roses need. So, it does not matter what roses you grow, read this article and you shall find out how to make a universal fertilizer for roses.
Potassium and magnesium – the basis
Potassium and magnesium are the two very important nutrients that roses need. Both of these nutrients are in banana – and mostly in the banana peel. We all simply throw banana peel in the trash. Potassium and magnesium make roses to bloom earlier and longer without compromising the fullness of the bloom. Your roses will not look "worn down" at the end of the season and they will not suffer from the lack of nutrients.
How to use this miraculous fertilizer?
Burying the fresh peel into the soil near the roots is probably the easiest way. But there is another method. You can dry banana peel before the actual application. If you do not want to wait, use a fruit dehydrator or you may use regular household heaters. Just make sure the heater is not too hot. Crush the dried peel into the smallest possible pieces (you can grind it too) and bury it near the roots.
Fertilizer not only for roses
Have you ever read the label of various fertilizers? If you did, you know that magnesium and potassium are an important part of it. And not only of fertilizers designed for roses, but also fertilizers for tomatoes, for example. If you soak the peel in a litre of water and let it stand for a while, you can use it to water your flowers to prevent various pests from attacking them. Works both for outdoor and indoor plants. You can also use a banana peel as a "dust cloth" – wipe the plant's leaves with the inside of the peel and your plants will be shiny and dust-free in no time.
Preview photo: Pixabay

Radek Štěpán
Gardening is my hobby, I have a lot of experience and I am happy to share it.