Fertilization of fruit trees
If you're not sure how to properly fertilize your fruit trees and you're looking for an advice you have come to the right place. We're going to explain how adding a fertilizer and compost could help you to achieve the greatest harvest possible, and even more. Bear in mind though that woody plants can cope with many difficult situations even without adding fertilizers. But obviously, lack of nutrients will negatively affect your harvest and you do not want that. So how to fertilize properly?
You cannot do without compost
First of all we need to stress out the importance of compost, which is the most important element and a harbinger of great harvest. It is compost that provides trees with important nutrients. Without proper nourishment trees have a hard time to do their fruit-producing job properly, and yes even trees sometimes have hard time to get the nutrients from the soil naturally. So just get a dose of compost from your compost pile, dig a hole and put the compost in. You don't even need large amount of it. One wheelbarrow load is enough.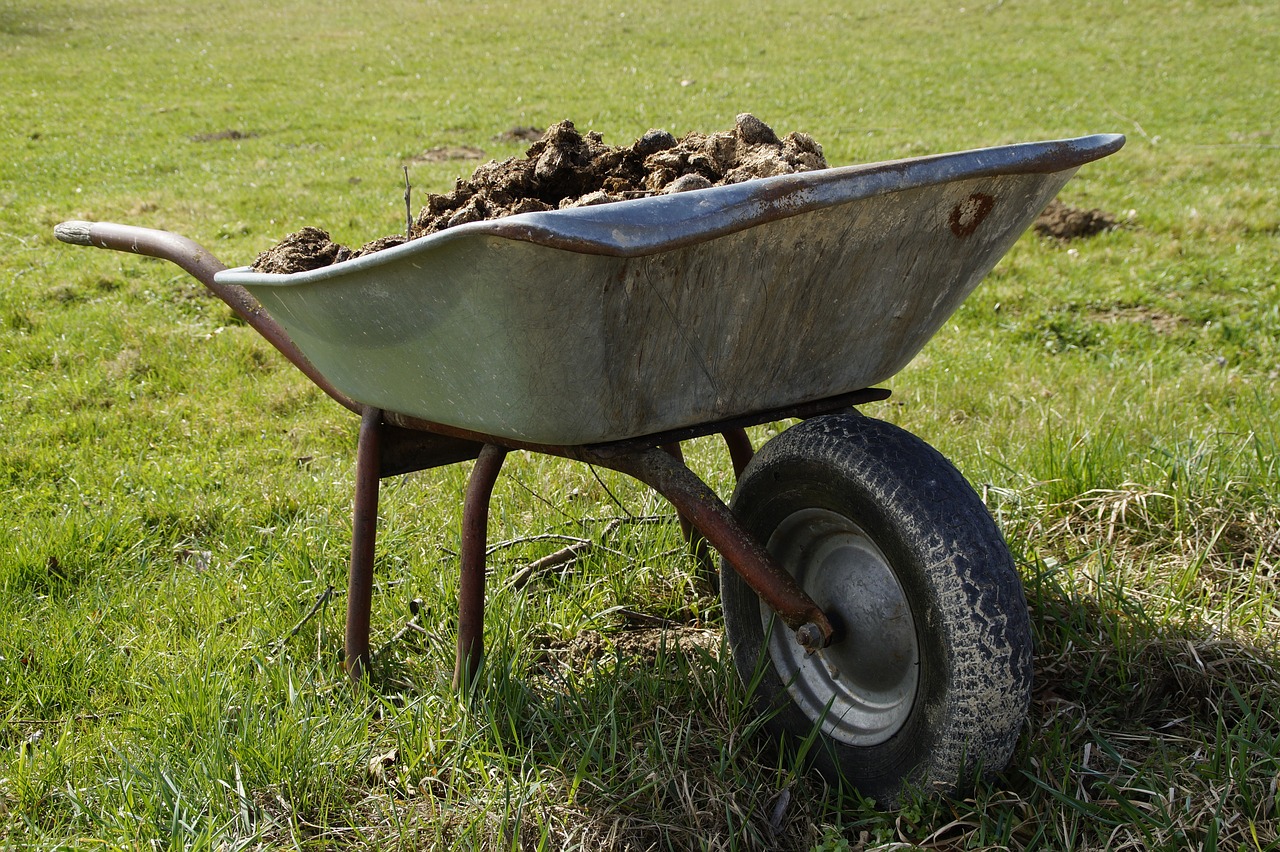 Fertilization of fruit trees: Photo Radek Štěpán
What is the basic fertilizer for fruit trees?
Organic or mineral fertilizers are usually the best choice for fruit trees. So if you plan to use manure or natural faeces you will not do any damage. Pigeon droppings are also an excellent choice. Adding phosphorus or other important nutrients is also recommended. If you are using nitrogen-based fertilizers do so during the spring as these fertilizers easily soak deep into the soil. When using peat or compost make sure that all components are sufficiently decayed and ready.
When to add fertilizer to fruit trees?
It is advisable to add fertilizer about two to three times during the year. The ideal time when you should add fertilizer is the early spring. This will strengthen the initial growth process. Manure is best added during the autumn. On the other hand, peat may be added at any time. An excellent option is to use green fertilizers. Dig a hole and put the greens and the soil. This will help the trees to stay in good condition.
Fertilization of fruit trees: Photo Radek Štěpán

Radek Štěpán
Gardening is my hobby, I have a lot of experience and I am happy to share it.