Basic rules for spring scarification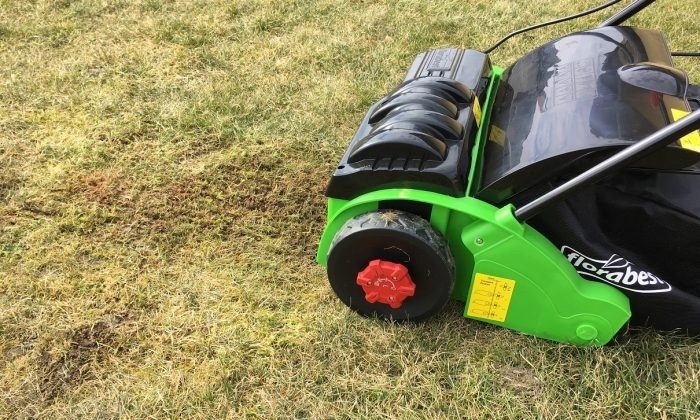 Spring is here and together with it also various gardening work activities. One of them is the necessary lawn scarification process. For many, this process is a routine matter and they perform it automatically. For those of you who have no experience with this process, do not despair! Read on, and we shall give you a valuable advice and you will see that scarification process is not an unpleasant obligation, but shall we say, a piece of cake.
When the time is right…
Please, do not rush into things. Lawn scarification should be done when the average soil temperature stays above 7 degrees Celsius. The soil should not be wet or even muddy of course. If your lawn is less than 3 years old postpone the scarification process. There is no need to exert unnecessary stress on your lawn because young lawns are usually in good condition.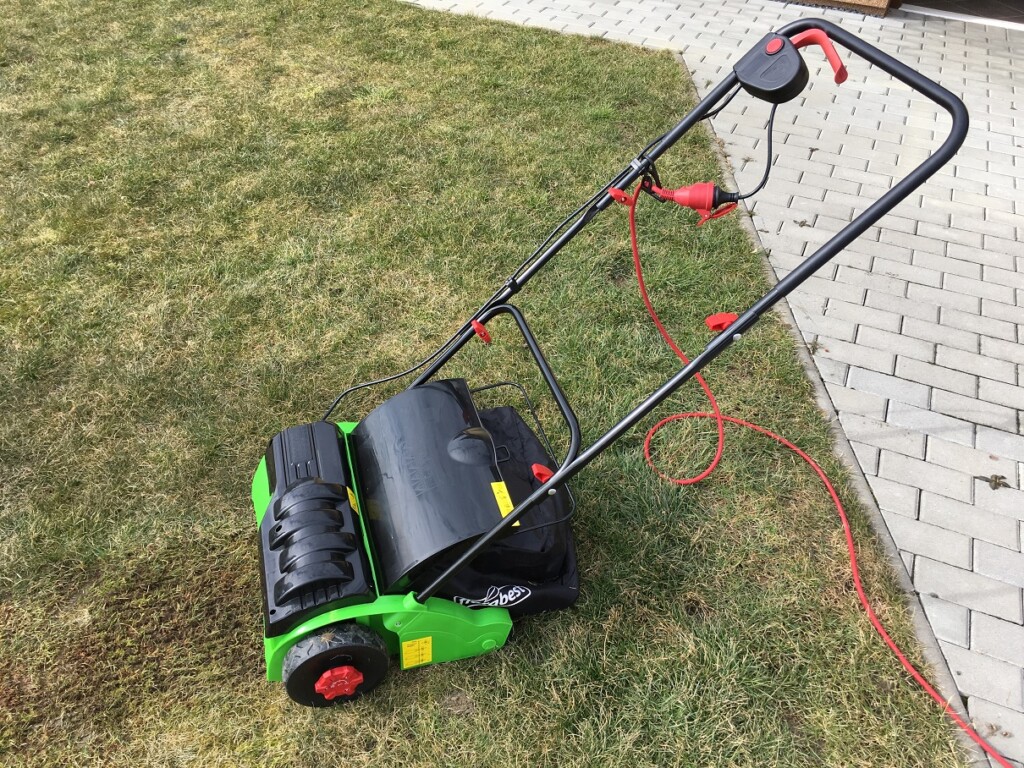 Spring scarification: Photo Radek Štěpán
Lawn scarification process
Before you start with the scarification process do not be afraid to mow your lawn in advance. You do not need to go for the shortest cut of course but it is a good idea to help your lawn this way. The lawn scarring cut should be around 3 mm. If your lawn contains more wild grass than 5 mm deep cut is okay too. Knives of the scarifying machine must be touching the ground! It is very important to know how deep into the soil the knives will go. If you never treated your lawn in this way a crisscross pattern is the best way to go. The second cut is optimal when performed at an angle of 25 degrees in relation to the first cut. Be aware that you lawn will need several days to recover from scarification. After several weeks you may repeat the process.
After scarification…
When you finish with the scarification process remove the residual grass felt, moss and other unwanted material. If you skip this step the felt like bits will remain on your lawn. Use silica sand to fill up open scars created by the scarring process. This will prevent formation of compacted soil. Approximately 4 litres per 2m² of lawn should be sufficient. Water the lawn after removing the unwanted material and after application of the silica sand. It is also recommended to fertilize the lawn using dolomite limestone.
Spring scarification: Photo Radek Štěpán

Radek Štěpán
Gardening is my hobby, I have a lot of experience and I am happy to share it.