Astilbe. A brief introduction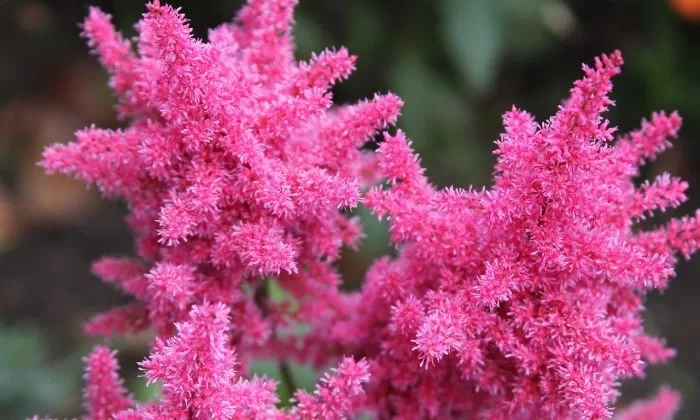 Astilbe, commonly known as false goat's beard, is an elegant plant that can be grown at home or in your garden. This perennial was brought to Europe from Asia by sailors during the 18th Century. Originally, the plant was small with smaller white inflorescence but today's varieties are usually hybrids. And how to grow false goat's beard? Here we go.
Known varieties
Astilbe belongs to the saxifragaceae family and has leaves divided into doubles or triples. It blooms with long panicles of flowers, especially in summer. If you combine multiple varieties, you enjoy constant flowering, basically from June to September. A German grower and cultivator Georg Andreas is the author of the name Astilbe x Arendsii. He managed to breed varieties that are up to one meter high and have very dense flowers ranging from shades of white to brownish red. The second significant group is called Astilbe Japonica and the most famous variety is Astilbe x Japonica Europa. Another well known variety is Astilbe Chinensis and the interesting thing about this variety is that it is the only variety that can handle drought.
Growing Astilbe
If you decide to grow this plant in your garden, do so during spring and autumn. If you did in autumn, cover the plant with leaf twigs before the first winter. You may plant it separately or in groups. Astilbe will do well in shady and semi-shady places, even under tall bushes, but you can also put it in a sunny spot, but if you do, make sure you water it well. The soil must not be alkaline and should contain enough humus. Water the plant well during hot summer or even spray it if necessary. Do not forget to use fertilizer regularly. For a short time, Astilbe may also be grown in flowerpots. Growing in pots is similar as in open garden.
Astilbe propagation
Propagation is done in spring or autumn by dividing adult plants. The plant is ready when its shows a bear centre. Astilbe needs to be transplanted to a new soil. Propagation is done as follows. The plant is removed, cut in half and planted to a new location. You may use the empty spot for other plants as well.
Photo: Pixabay

Radek Štěpán
Gardening is my hobby, I have a lot of experience and I am happy to share it.