An interesting plant called the "Chocolate wine", alias why you should take a look at akebia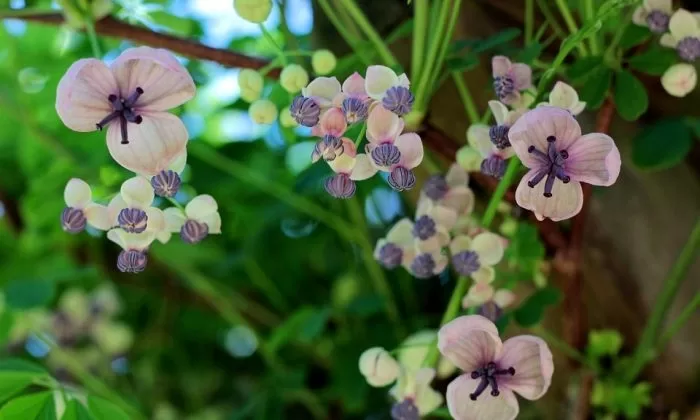 If you are looking for a fast-growing creeping plant resistant to frost, try akebia. It will be a very good pick. And if you also look for exotic fruits that grow easily in our climate, you simply have no choice but to get it. After all, its nickname chocolate wine already promises a lot.
We are talking about akebia fivefold (Akebia quinata) , which thrives in our conditions. This exotic plant is rather a rare guest in our garden stores because it comes from Korea and Japan, and so its journey to Europe has been and still is long and arduous.
How to grow akebia
If you come across akebia, do not hesitate and buy it. Akebia does well in any altitude and can handle almost any type of soil. It has its preferences too of course and thrives in permeable and nutritious soils, but clay or sandy types will do too. The only thing is that it will grow a bit more slowly – under ideal conditions it grows up to three meters per year.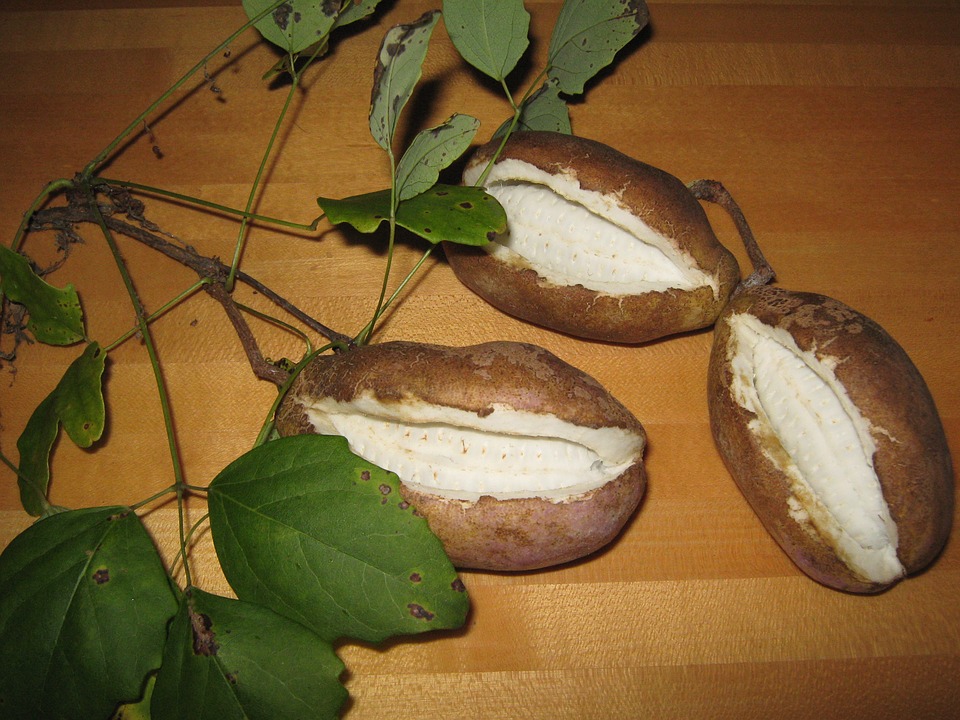 Photo: Pixabay
And the habitat? She does not like strong midday sun or full shade, otherwise she is really, really undemanding. It willingly grows near a fence, pergola, gazebo or garden gate. And it will not please you with green leaves only…
Always get at least two plants
Female purple flowers and pink male flowers develop in April and May. They smell like chocolate and attract pollinators. In October, you will get elongated purple berries up to ten centimetres long with a white centre.They taste like watermelon and can be processed as vines. For maximum yield, always plant at least two plants.
You don't have to care much for akebia
The first spring after akebia  has successfully established itself in your garden, take a pair of scissors and cut all the shoots by at least a third. And if, after a few years, the plant begins to loose branches from below, rejuvenate it by pruning to a height of 40-50 cm above the ground.
And if it gets really dry, give her some water. And that's really all. It will appreciate some compost in the spring, but it will grow without it too. Strong frosts will not harm it and it will quickly bloom again in the spring. If you come across it in a gardening store, be sure to get it. It will make you happy in many ways and for many years to come.
Photo: Pixabay 

Radek Štěpán
Gardening is my hobby, I have a lot of experience and I am happy to share it.