Simple cabbage pickling recipe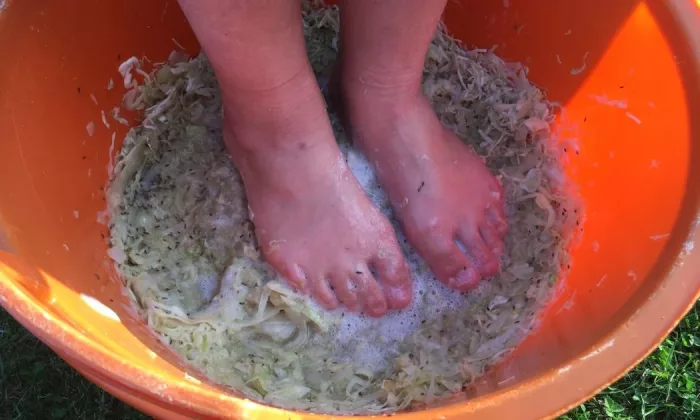 Winter is approaching and we all should get ready for it. By getting ready we mean you need to make sure that you get enough vitamins. Supplementing your diet with vegetables stuffed with chemicals sold in supermarkets is not the best way to do it. You should definitely bet on your grandmother' recipe and pickle cabbage. Sauerkraut is an excellent source of vitamins and other substances the human body craves. Many of us are afraid of cabbage pickling or do not know how to do it, but that is silly. It is not a complicated at all and it is fun too. We shall guide you through the fun step by step.
Get the right equipment
You need:
a large stoneware pot (crock) with a lid. We used a crock that holds 15 kg of cabbage,
weights to weight cabbage down,
ceramic weight, wooden semicircles and stone,
large plastic pot and a tamper,
metal sheet with a rim.
You won't need anything else.
Photo: Radek Štěpán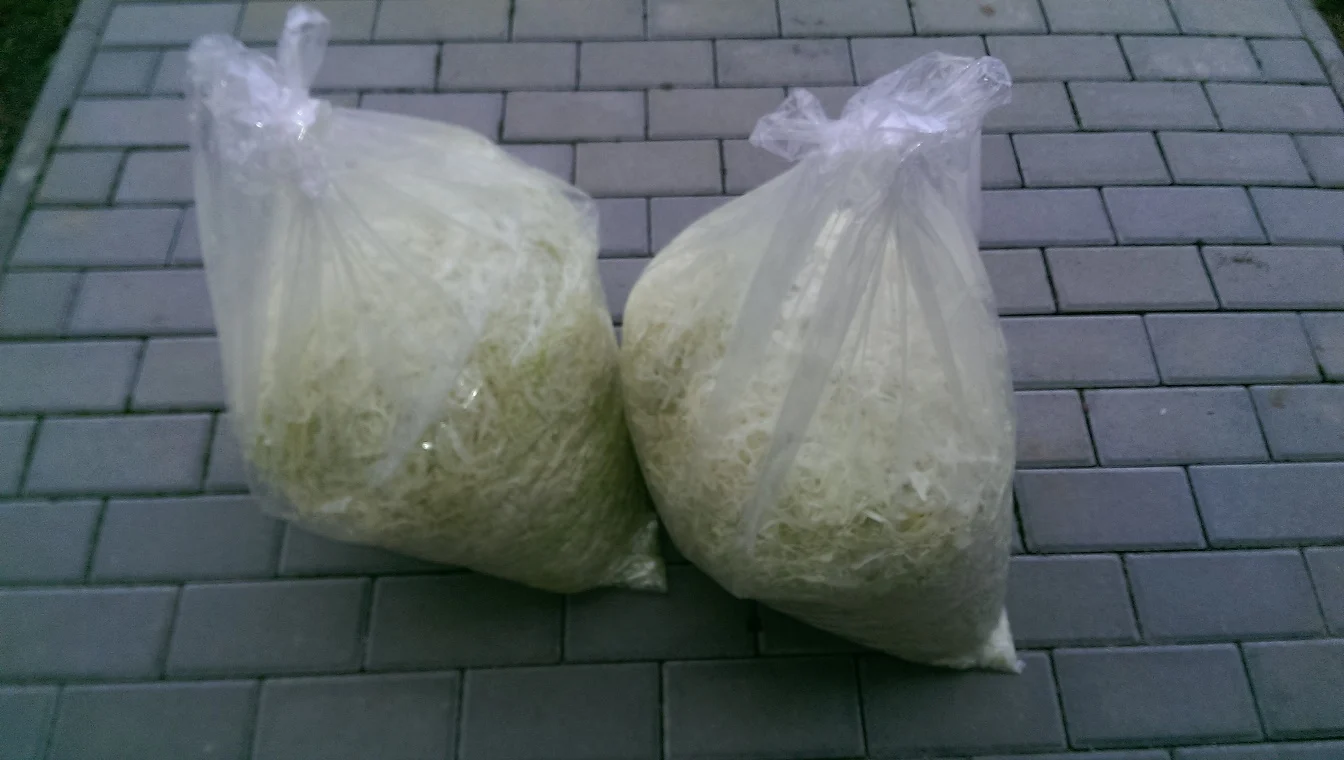 Photo: Radek Štěpán
Buying cabbage and other ingredients
As with anything, if you have quality ingredients the result is better. We recommend buying cabbage that comes from local or private sellers. It will be organic and of great quality. To summarize, you will need:
15 kg of cabbage,
225 g of salt,
2 small bags of cumin,
3 larger onions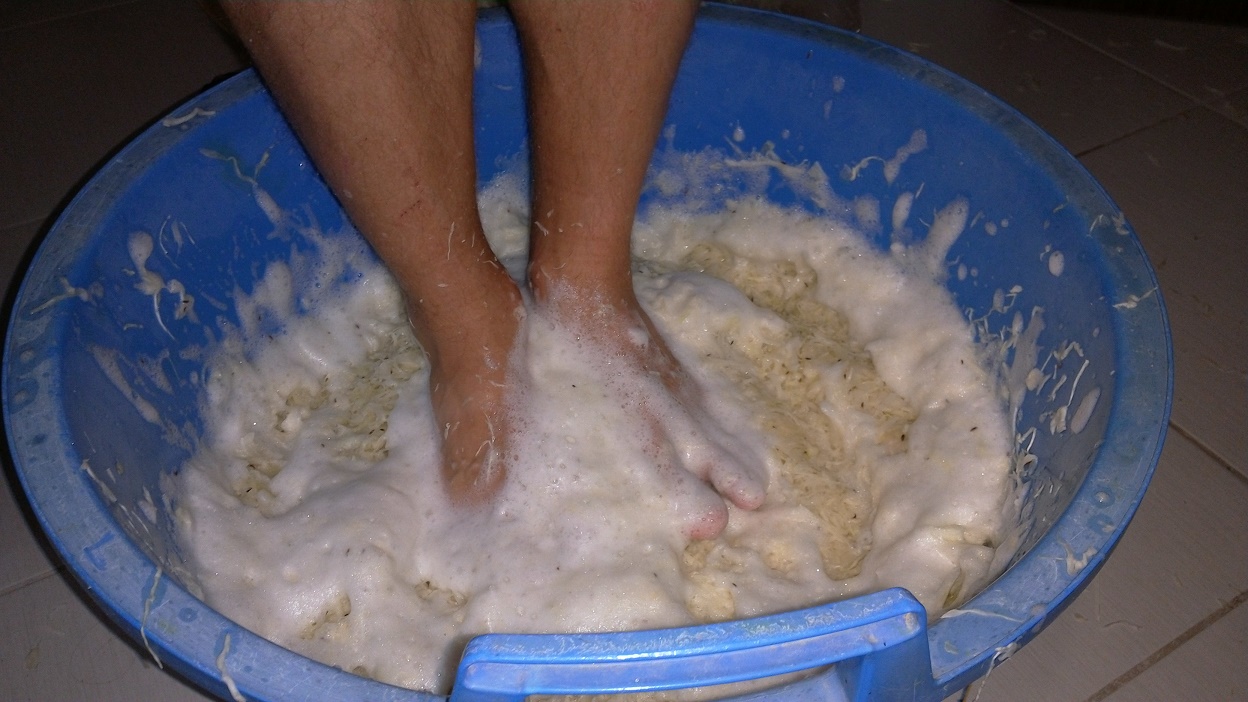 Photo: Radek Štěpán
Let us start
Once you have all the ingredients, you're good to go. Cut and shred the cabbage and put it into the plastic container, sprinkle with salt, add cumin and chopped onion. Now you need to pound the cabbage until it releases a sufficient amount of juice. When done correctly it will literally swim in its own juice. Now, you take the cabbage and stuff into the stoneware container. Repeat until full. Pour the juice into a glass and when the crock is filled, press and pack it down thoroughly. Pour the juice over. It must cover the cabbage suffieciently. Place the crock in a cold room where the temperature is around 12 degrees Celsius. Expect a lot of fermentation at the beginning and that the juice will overflow. This is why we put a piece of metal sheet underneath to make cleaning easier. Wipe everything regularly and make sure that the weight is covered by juice. If it dries out, the cabbage will rot. After a month or so, you can start tasting.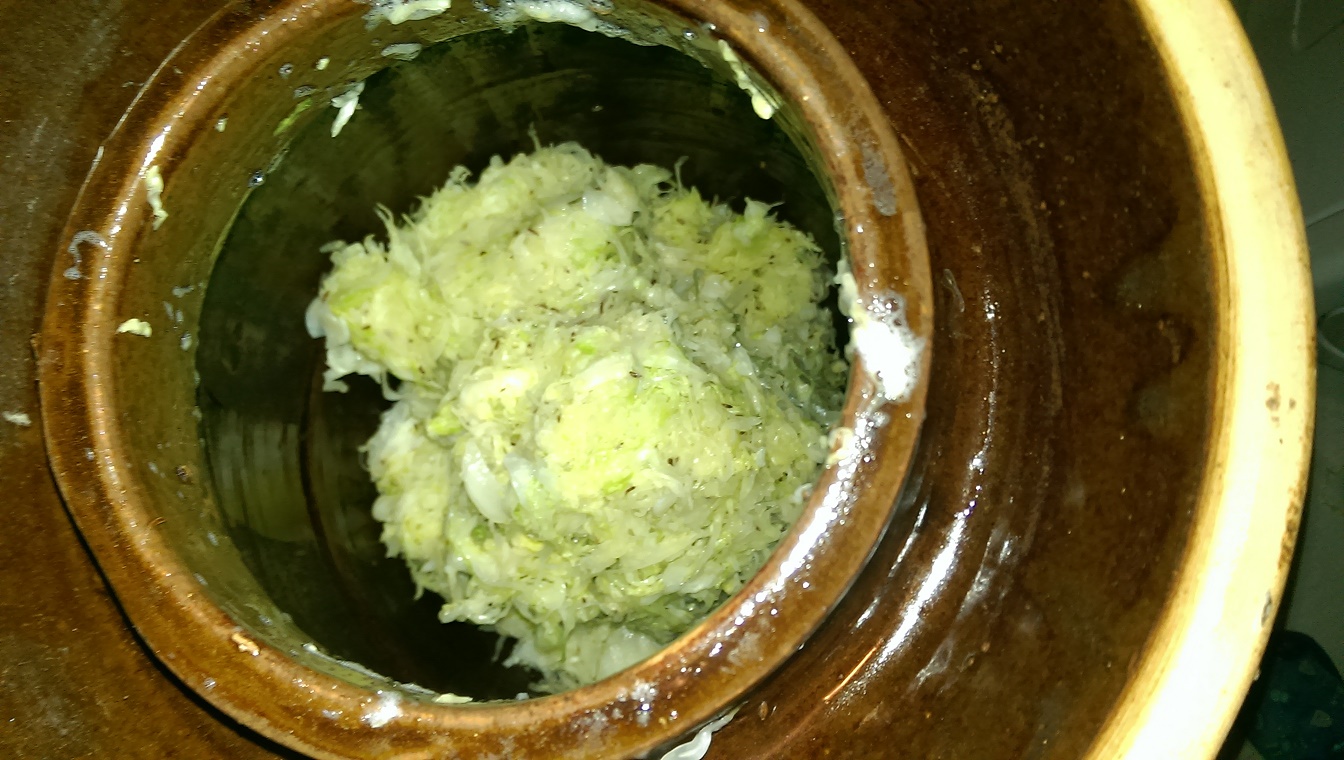 Photo: Radek Štěpán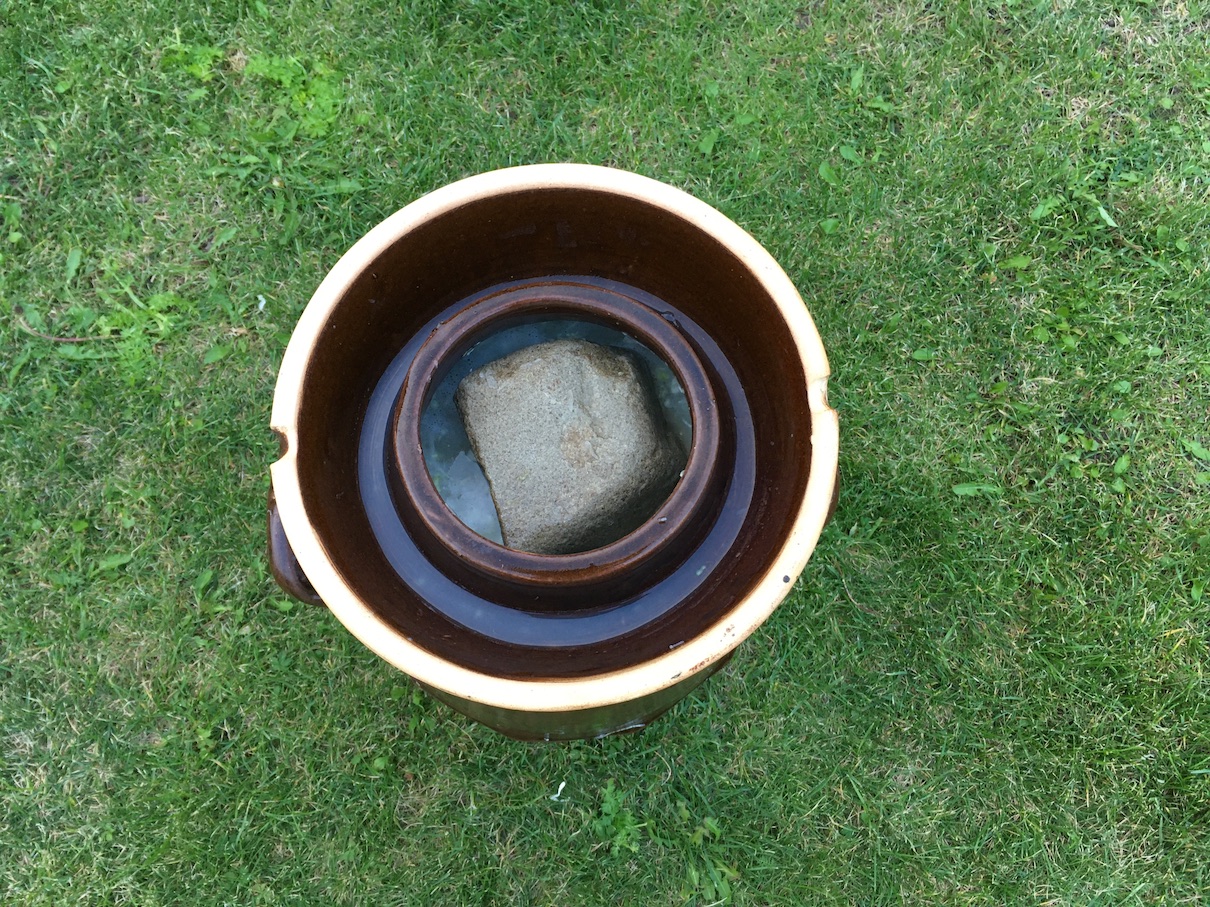 Photo: Radek Štěpán
Youtube: Radek Štěpán
Preview photo: Radek Štěpán

Radek Štěpán
Gardening is my hobby, I have a lot of experience and I am happy to share it.