Non-traditional common puffball pickling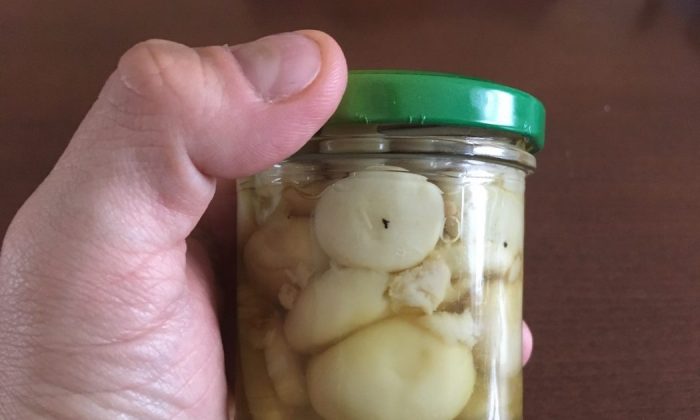 Do you like mushrooms? Of course you do. A walk through the forest is a healthy exercise and if you also find mushrooms (edible mushrooms of course), the trip is even better. But do you know how to process and cook mushrooms properly? For the vast majority of mushrooms the processing is pretty straightforward but there are some mushrooms that need to be processed differently. The common puffball is one of them. If you do your research, you will find that the common puffball is not recommended for pickling, but we disagree. Common puffballs pickling is fun and the result is excellent. Don't you believe? Then you should try. In this article we shall show you how to do it and you will also find a short video below.
Collecting puffballs is actually great fun
You will certainly find places in the forest overflowing with common puffballs. Take your children with you and they will have a lot of fun , and you will have a basket full of white balls in no time. Just make sure that you only have white puffs in your basket and not those with a yellow spot in the centre as these are old puffballs and you cannot use them.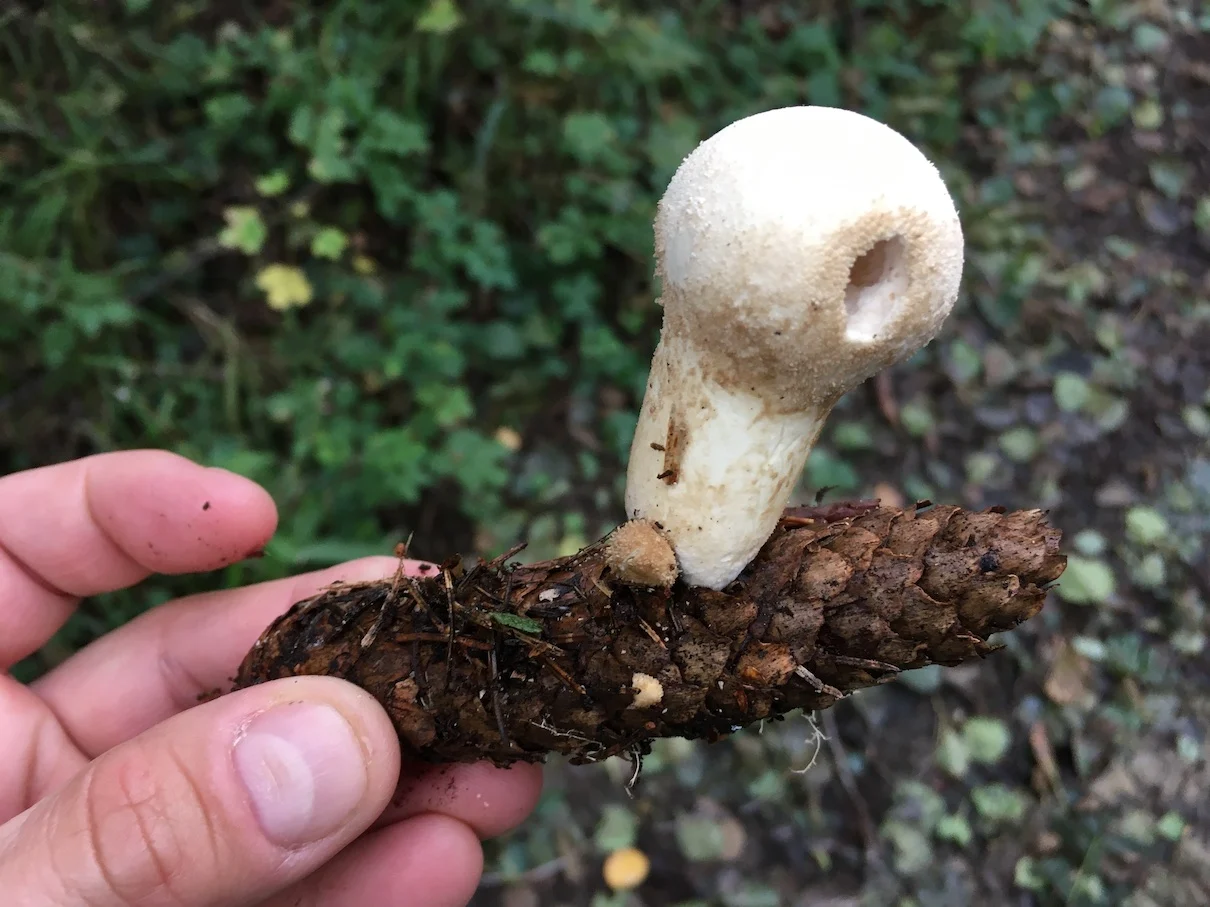 Photo: Radek Štěpán
Peeling
You have to peel all of them. This will take some time as some puffs peel well, but some are little bit more stubborn. You will learn quickly, do not worry.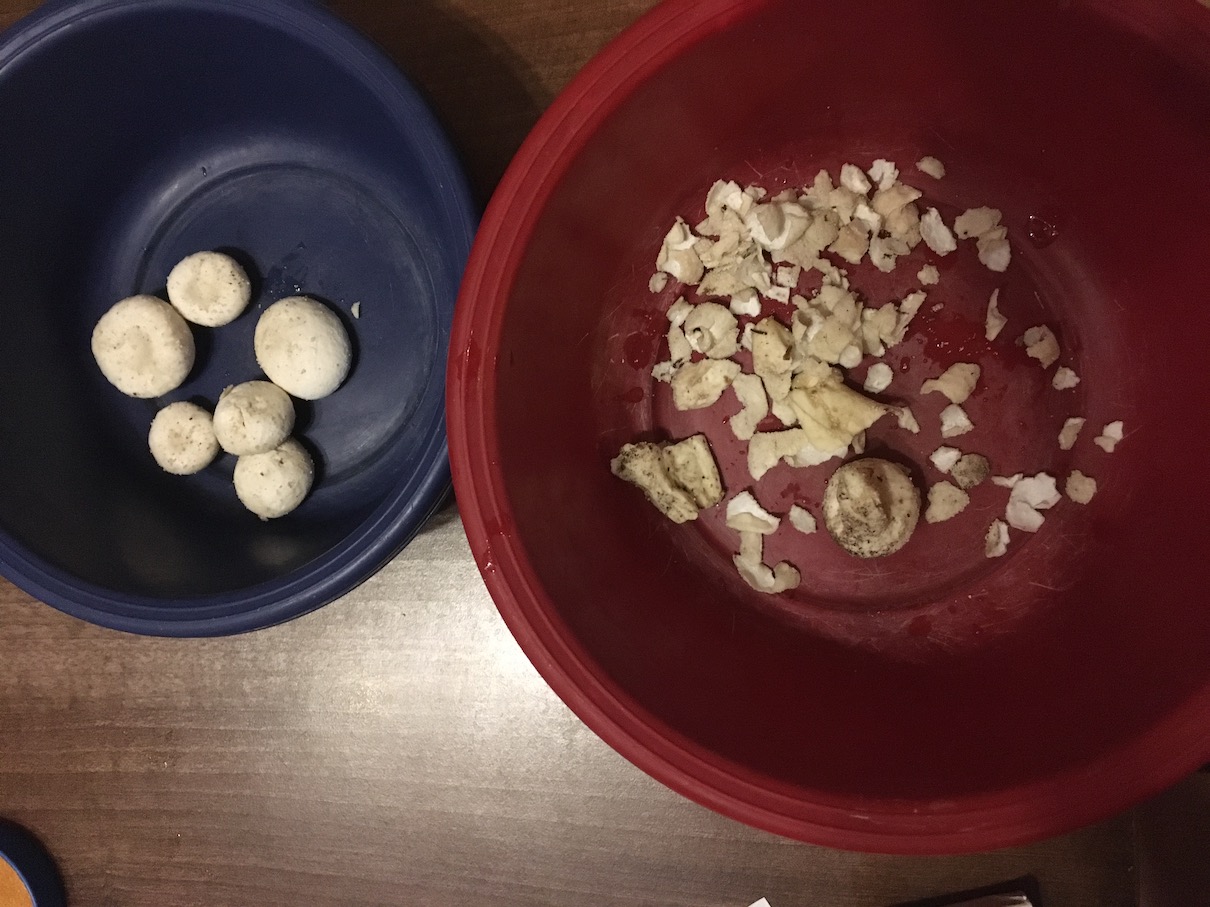 Photo: Radek Štěpán
Classic pickling
Puffballs are pickled in the same way as other mushrooms. First, you need to prepare the marinade.
Marinade
4 spoons of salt,
1.5 l of water,
105 g of sugar,
450 ml of vinegar,
a few balls of allspice,
3 bay leaves,
three teaspoons of mustard seed.
Boil the peeled puffballs in a lightly salted water for about 20 minutes and then drained them. Cut a small onion and put it on the bottom of each prepared glass, and place the peeled puffs inside. Pour the marinade in all the way to the edge of the glass and seal it with a lid. Turn glasses upside down and weighed until they cooled down.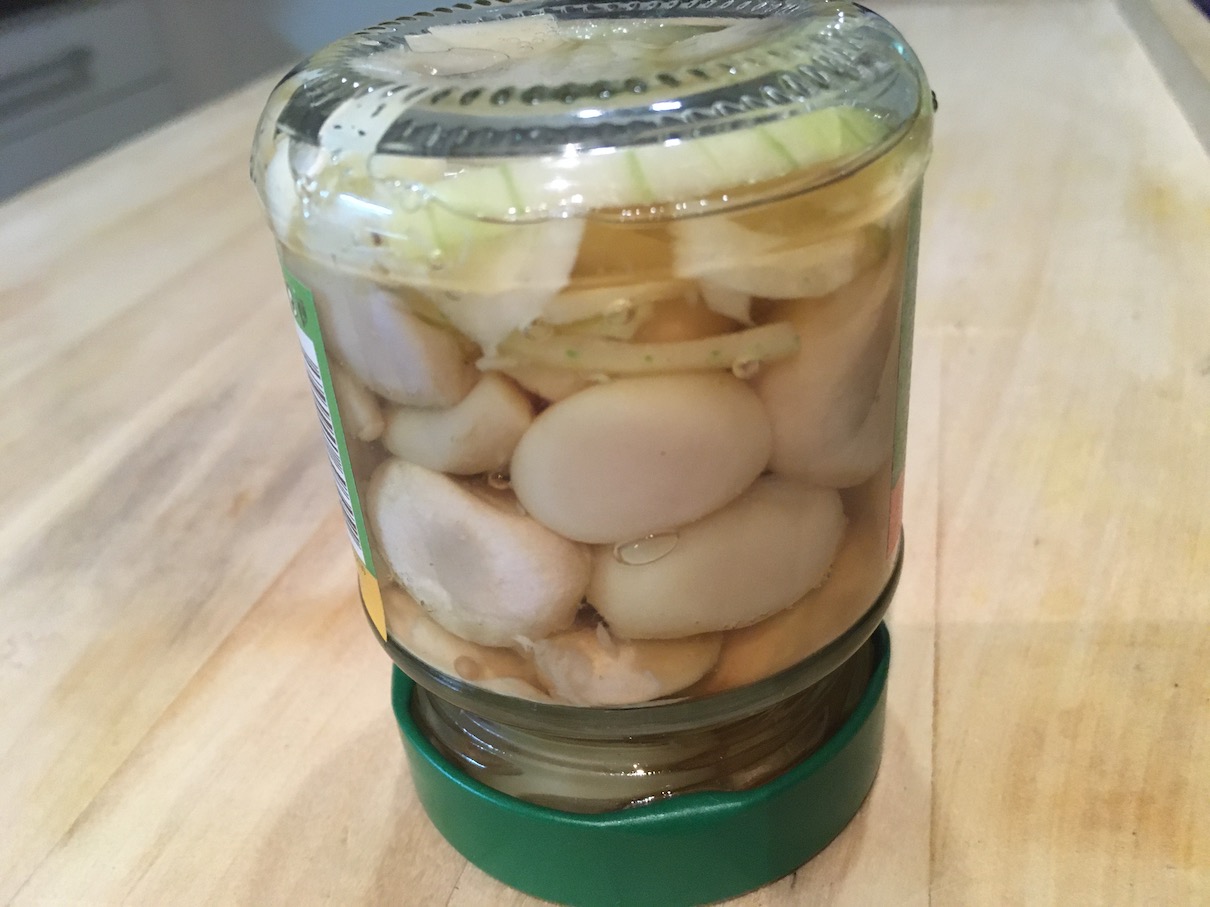 Photo: Radek Štěpán
Great taste
Pickled puffballs are simply great. It seems that the consistency is different for different puffballs. We observed for example, that puffballs with an almost smooth surface, which usually grow on tree stumps, are firmer and you will notice when you peel them. When you eat them they feel firmer too but the taste of all pickled puffballs is excellent.
Youtube: Radek Štěpán
Preview photo: Radek Štěpán

Radek Štěpán
Gardening is my hobby, I have a lot of experience and I am happy to share it.