Mysterious anthropods livin under stones
When you pick up a stone, rock, wood or anything else that has been lying at the same place for a long time, you should not be surprised to see "mysterious" life forms. In addition to common earthworms and other animals, you should also see woodlouses crawling around. These small animals do not pose any danger to humans and if exposed, they quickly hide in holes. They also do a lot of beneficial work in your garden. Yes garden, not in your house. If you find these bugs inside your house you tend to think different. So, let us take a look at these creatures in more detail.
Flat bugs with segmented bodies
Woodlouses, also known as Porcellio, are classified as arthropods and belong to the order of isopods. A deep gray or black-gray flat body around 1.5 cm long is typical for these creatures. The carapace consists of 9 segments and 7 pairs of limbs and antennae. The butt consists of 6 segments. The body surface of a woodlouse is usually smooth, or very finely grained.
When you smell ammonia…
Woodlouses like a rather humid environment and they breathe through gill plates hidden under their bottoms. They excrete nitrogenous substances similar to ammonia. So, now you know where the typical ammonia smell comes from. These bugs live in dark environments, and are light-shy. Sometimes they live together with pill woodlices. Most often you encounter Porcellio scaber, but you can also see Porcellio dilalatus and Porcellio laevis.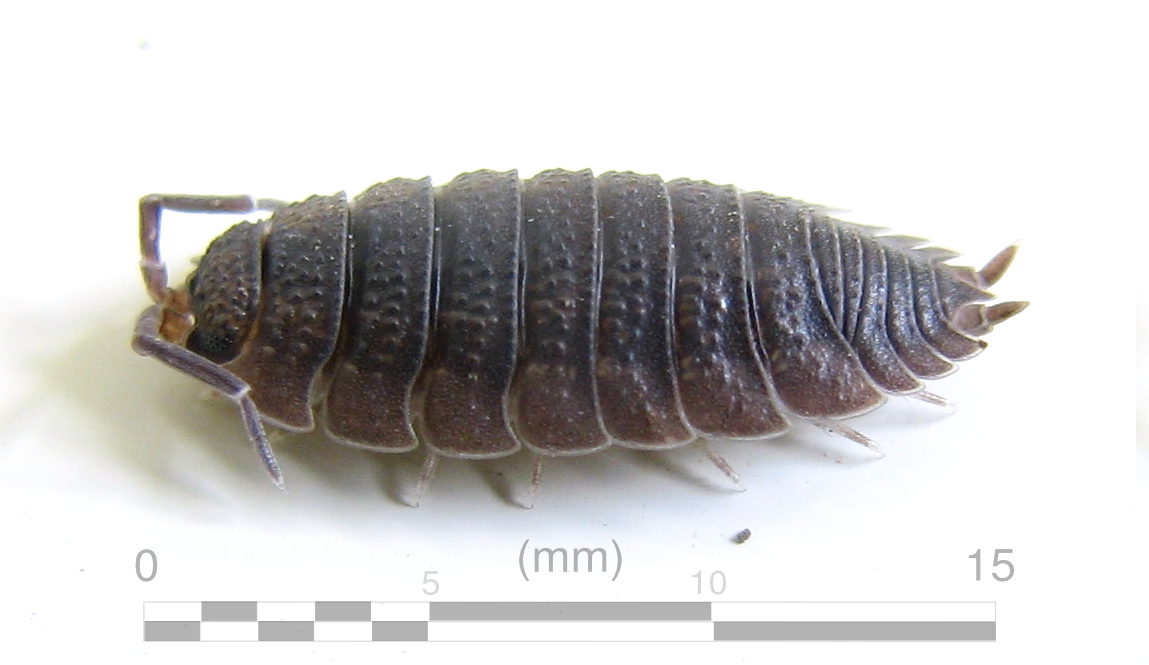 Photo: commons.wikimedia.org
Woodlouses need about a month to mature
The reproduction process of woodlouses is interesting. The female lay around 50 eggs once or twice a year. Eggs are located in the lower part of the body and when they hatch, white to yellowish young come out and immediately hide in the soil. After a little more than a month, they mature and become adults and live for about 2 years.
They eat anything – even faeces
Woodlouses feed on plants, but they also eat faeces. They regularly change their carapace and often feed on plaster and masonry as these materials contain substances they need to make a new carapace – and that is exactly why you should not let them inside your house. Make sure your house is dry and, of course, sealed. If woodlouses see a crack in a wall they cannot resist and they will explore As any bugs, they can carry various diseases or fungi. If you want to get rid of them you can buy a chemical spray or fumigation bomb against insects.
Preview photo: commons.wikimedia.org

Radek Štěpán
Gardening is my hobby, I have a lot of experience and I am happy to share it.