Lesser known uses of dandelions
Do you have blooming dandelions in your garden or in front of your house? Well, if they are blooming on your beautifully cut lawn, you are definitely not happy and surely you want them out. But dandelions offer medicinal benefits too and many people used them for medical purposes regularly. The best know medicine is dandelion honey or syrup but there are other treats and uses. Which ones? We shall tell you more in the following lines.
Dandelion vinegar
Dandelion vinegar is an excellent and it is mainly added to baths or used as a hair rinser. Dandelion vinegar reduces the amount of oil skin. You can prepare dandelion vinegar easy. Put about 15 dandelion leaves into a 500 ml wine vinegar and place it in a sunny place for about 10 days. To achieve best results, stir regularly and replace old dandelions with new ones.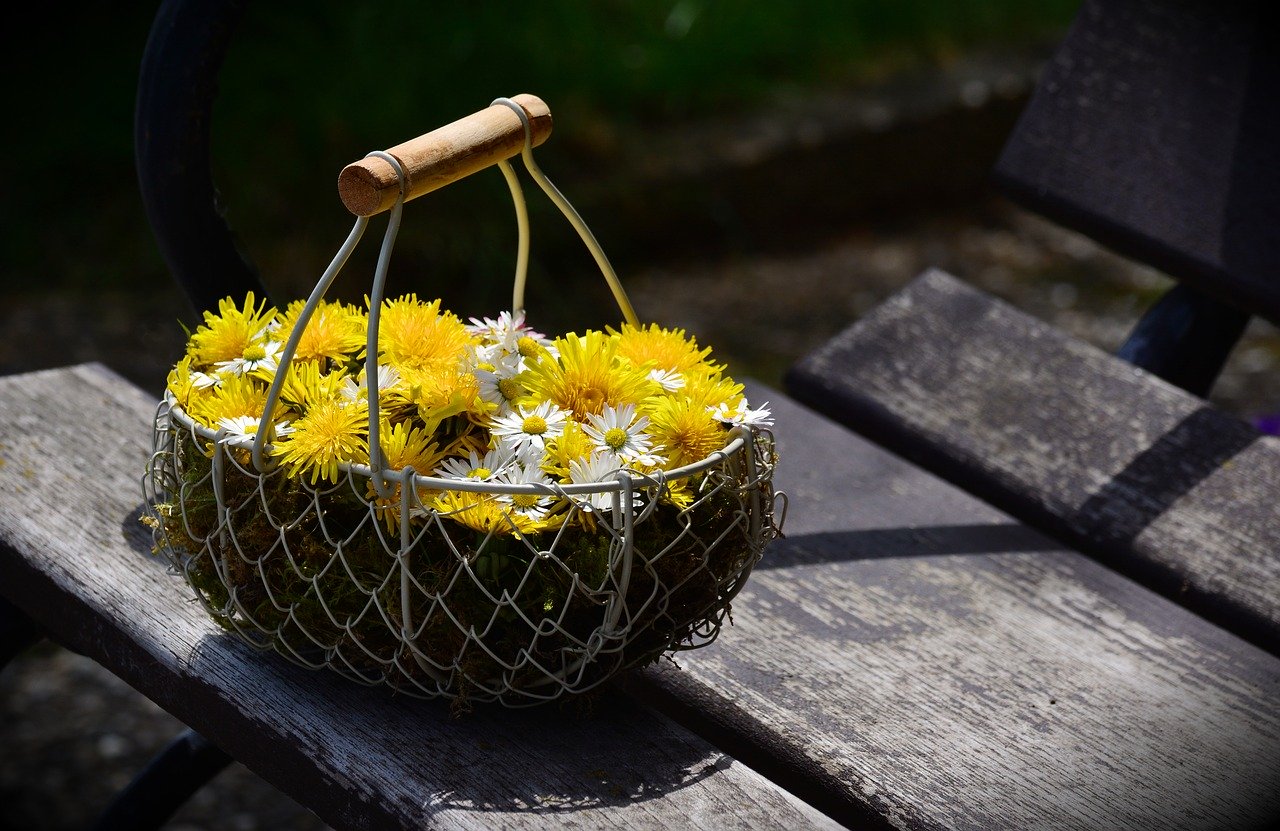 Photo: Pixabay
Cosmetic water made from dandelions
Who wouldn't want to get younger in a purely natural way? Probably everyone. You can try by using dandelion cosmetic water. It will pumper your skin and will help you to fight against acne too. Making cosmetic water from dandelions is quick and easy. Put two handfuls of dandelions in 0.5 l of hot water. Heat it up and let it bubble but do not bring it to a complete boil.
Ointment for sore joints and rashes
You should definitely try this treatment. It is a smooth ointment that you can use for sore joints or treat various skin problems such as various rashes and spots from insect bites. To make this ointment remove the receptacles from flowers and left them sit for a day. Then put them in a bottle and pour an olive or sunflower, or other oil, in and let it macerate for at least 24 hours. Now, mix the macerate with beeswax, and you have an excellent dandelion ointment.
Preview photo: Pixabay

Radek Štěpán
Gardening is my hobby, I have a lot of experience and I am happy to share it.