Ginkgo biloba – what you didn't know about this unusual beauty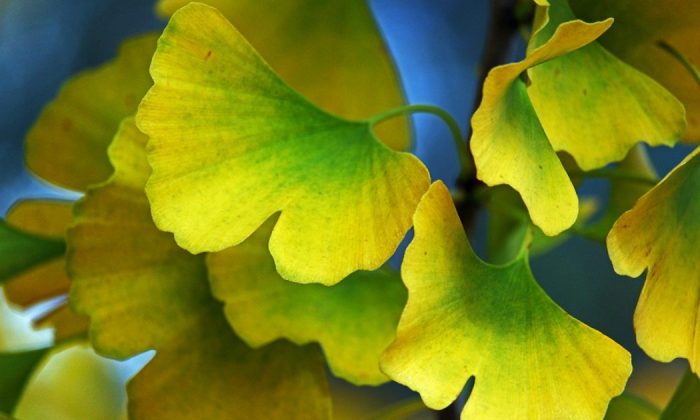 Leaves of Ginkgo biloba turn beautiful yellow in the autumn, and if properly used, they can help you to fight memory problems, fatigue and many other difficulties. However, let's now look at Ginkgo biloba through the lens of an inquisitive gardener.
Maybe it grows in your park. You can find about 50 specimens throughout the Czech Republic. All are state-protected species. The tallest one can reach up to 20 meters and you can check the most beautiful ones at:
Podzámecké garden in Kroměříž
English park in Lysánad Labem
in a park near the Kozel castle (Pilsen region)
Osvračín – castle yard (Domažlice region)
At first glance you will not be able to learn much
The typical fan-shaped leaves certainly are an eye-catching phenomena. But did you know that they are actually bundles of fused needles? The first plants appeared on Earth 300 million years ago and kept evolving but the plant basically lasted until the present day. By the way, the oldest specimens we see today are close to 5,000 years old and are be found in China.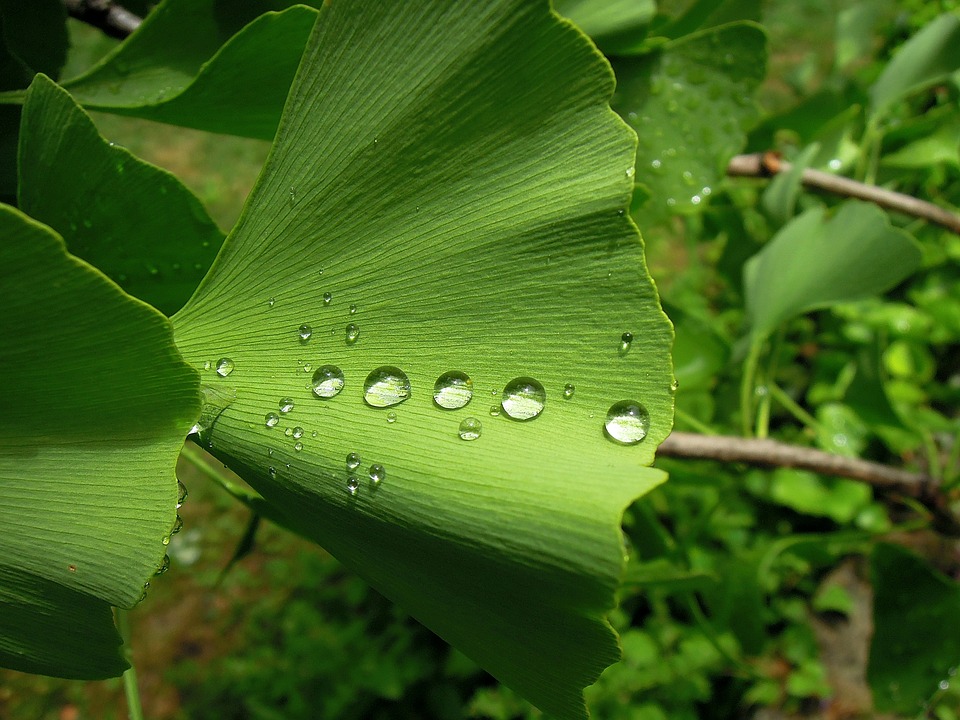 Photo: Pixabay
It is an undemanding tree, but gardeners do not care much for it
It only needs nutritious soil and no overwatering, it can handle polluted air and most pests, yet it is rarely seen in our gardens. Apart from the large size, another reason is a very slow growth – unless it is planted in a really warm area, it will not grow more than few centimetres per year. A rather popular type these days is the common Ginkgo biloba which may be purchased in garden centres, and can keep a compact appearance for a very long time.
It can also withstands frost, down to -20 °C, which is why it is very popular in the US, where it is often referred to as the "girl's hair tree."
Not only for memory improvement – Ginkgo biloba also works as natural antibiotics
This statement is rather controversial, but the healing effect of ginkgo biloba leaves works very well. They are used to treat respiratory tract infections and kidney disease. Do not forget that the seeds also have beneficial properties. People usually make a cold extract from seeds or even hot extract – using hot water.
Preview photo: Pixabay

Radek Štěpán
Gardening is my hobby, I have a lot of experience and I am happy to share it.