Fruit sorbets – a great way to use extra fruit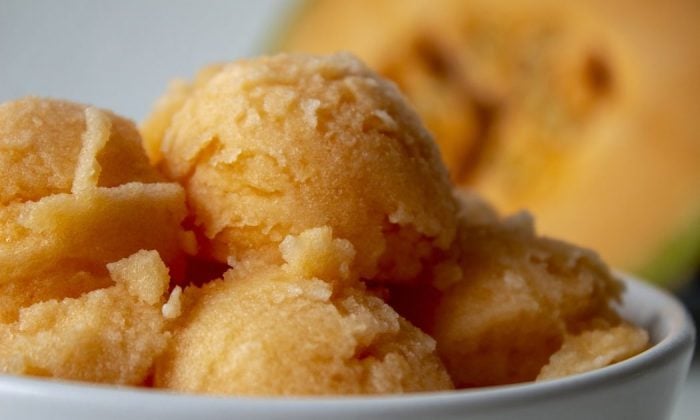 Everyone tries to process or use fruit harvested in the summer in the most efficient way. In addition to complex methods, there are also simple ones, and one of the simple ones is to make various sorbets. Frozen fruit tastes great, but it is also a great refreshment during hot summer days. A sorbet is a basically fruit or fruit juice mixed with sugar (you can also use artificial sweeteners if you are on a strict diet) and other flavourings, herbs, coffee, chocolate, liquor or even wine. Sorbet does not contain any dairies (milk, yogurt, cream, etc.) or eggs so, it is also good for vegetarians and vegans, and finally, since it does not contain any gluten, it is also good for people suffering from Coeliac disease.
Basic homemade recipe
If you want to make your own sorbet you may go right ahead because it is very easy! If you have an ice cream maker the entire process will be even easier. You will need only few ingredients. If you have fresh fruit from your garden or farmers market, and you can make various types of sorbets, freeze it and enjoy for weeks. You can also use frozen fruit or juice to make sorbet. You are limited only by your imagination. See below how to make watermelon, grapefruit, lemon, orange, peach, pineapple, raspberry and strawberry sorbets.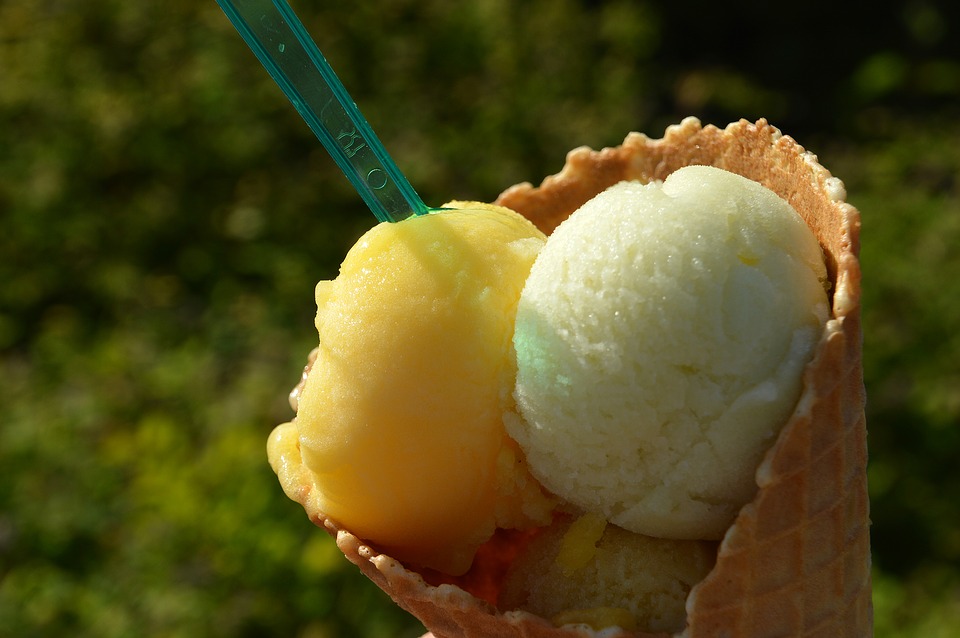 Photo: Pixabay
Yellow watermelon sorbet
Ingredients (you may use a cup as a measuring unit):
3 parts water,
1 part of sugar,
4 parts of yellow melon or cantaloupe (sliced).
Dissolve the sugar in hot water and let it cool to room temperature. Pour this mixture into a blender, add fruit and blend until smooth. Pour the mixture into a container and leave it in your freezer overnight. If you have an ice cream maker, you can use it too: follow the manufacturer's instructions.
Other fruit sorbet variations
Instead of a yellow watermelon you may use many other fruits but the amount may vary slightly. So, here are more detail instructions:
Grapefruit sorbet: use 3 parts of fresh grapefruit juice. You can add mint to achieve better aroma. Make sure to chop the mint very finely and then blend it.
Lemon (lime) sorbet: use a half lemon/lime juice. As an aromatic component you can use grated lemon peel.
Orange sorbet: Use 3 parts of freshly squeezed orange juice with orange or lime peel (graded).
Peach sorbet: 5 parts of fresh or frozen peaches. Use lemon juice to add flavour.
Pineapple sorbet: use 2 parts of chopped pineapple.
Raspberry sorbet: 5 parts of fresh or frozen raspberries.
Strawberry sorbet: 5 parts of fresh or frozen strawberries and add lemon juice for aroma.
Watermelon sorbet: use regular watermelon in the same amount as the yellow one – i.e. 4 parts. You can also use a lime juice to bring up the flavour.
Preview photo: Pixabay

Radek Štěpán
Gardening is my hobby, I have a lot of experience and I am happy to share it.