Cook it, mix it and taste it: A homemade ketchup crushes store-bought ketchups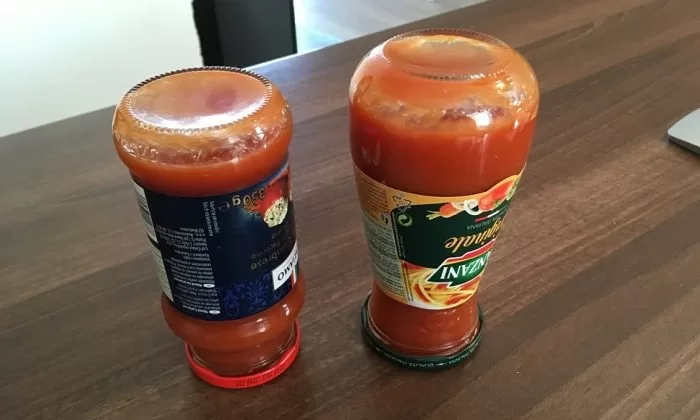 The tomato harvest is gradually reaching its peak and each of us probably uses tomatoes in a similar way. Many people dry sweet tomatoes, many eat them raw or make different salads out of them. Some people even preserve tomatoes by canning, even though canning is more common for cucumbers. How about a tomato sauce or soup? Excellent, right? But a one-time dish. What about making ketchup? Anything homemade can easily replace and even surpass the store-bought items. So, why is homemade better and how to make ketchup at home?
No Artificial Substances or Lots of Sugar
Exactly. If you look at the label of any ketchup you will find that it contains preservatives. You will not add preservatives to your own ketchup. You can accept the modified cornstarch but you could do without sugars that are always found in a ketchup bottle. If we take a look at a brandname ketchup of an unnamed manufacturer we see that there are 21 g of sugar in 100 g. Carbohydrates account for only 3 g. So the total amount of sugar is 24 g.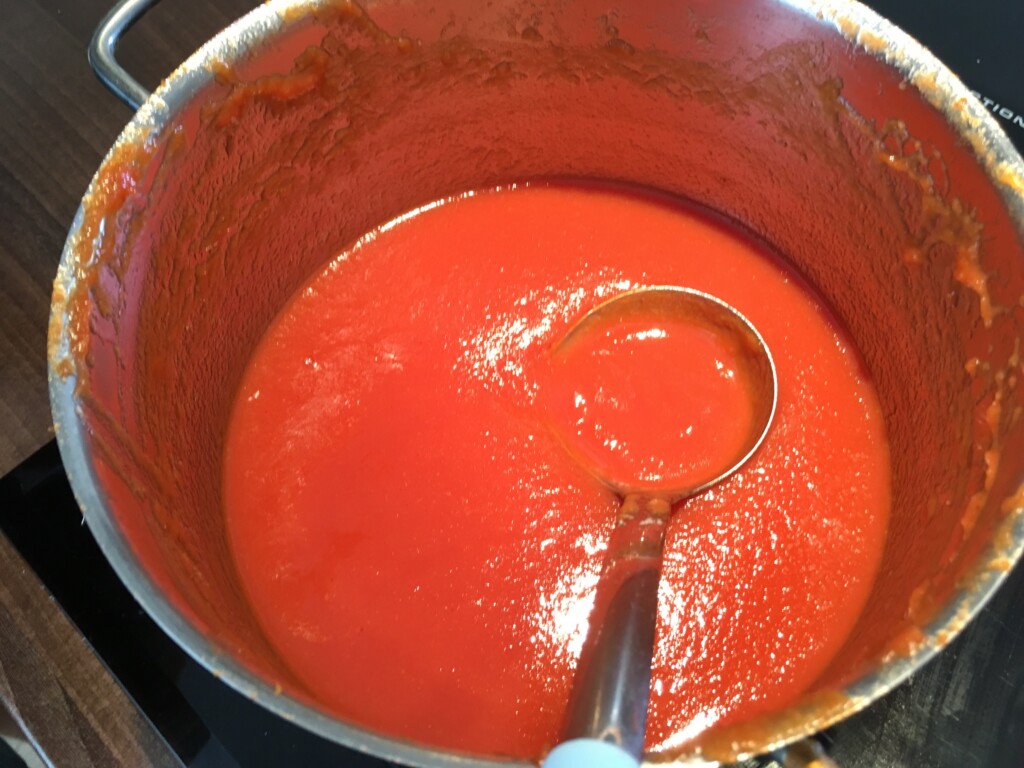 Photo: Radek Štěpán 
It will last long too
You can bet on it. A homemade ketchup will last because it is well cooked and also because you add vinegar to it. And what about the smoothness of your ketchup? Well, smoothness comes from properly ripened home-grown tomatoes. Fully ripe and dark red tomatoes are very sweet. Adding more sugar to your ketchup may not be necessary. If you still need to add sugar, use high-quality cane sugar. We used it to. Try adding fragrant herbs and your ketchup will taste great and original.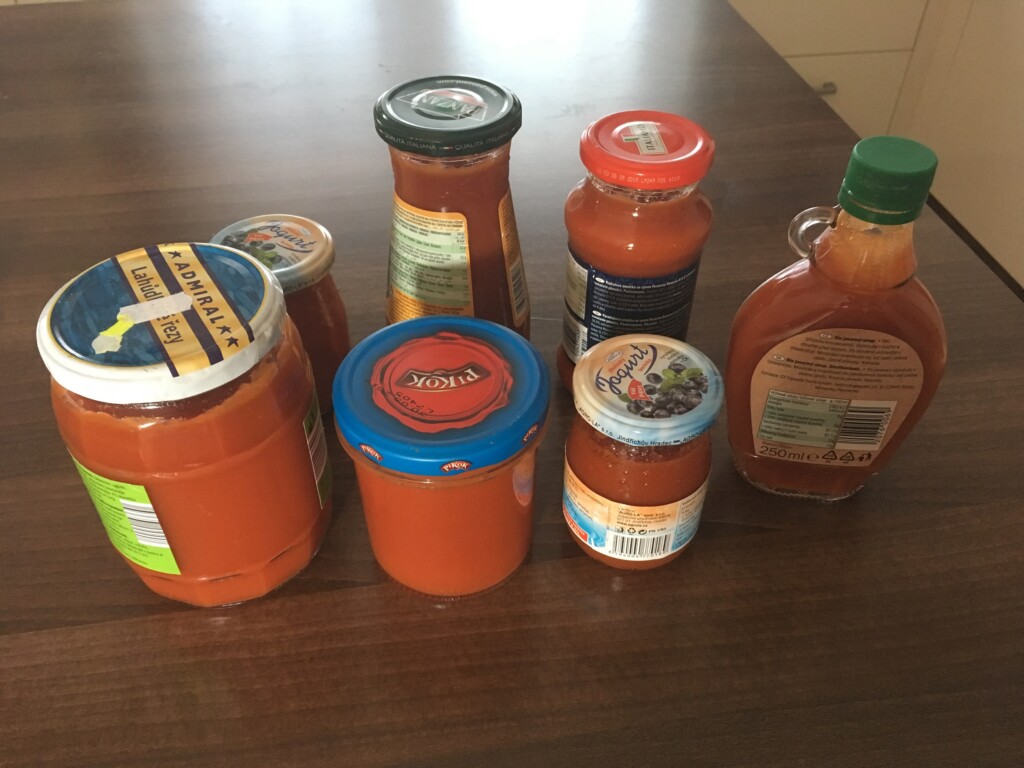 Photo: Radek Štěpán 
A little recipe that might come handy
For your homemade ketchup you will need several ingredients, namely:
About 2 kg of fully ripe tomatoes,
2 sweet ripe apples,
5 large onions,
20 dkg of quality cane sugar,
2 large spoons of salt,
about 2 dcl of vinegar,
2 small spoons of dried ground red pepper – homemade ideally,
half teaspoon of finely ground cinnamon,
Put the following spices and herbs in a small textile bag (make a sort of a teabag):
14 balls of allspice,
14 dried cloves,
6 bay leaves.
The process is really trivial. Put everything together and cook it. When it is all completely smooth, which can take up to 2 hours, take the spices out and blend the mixture well. Use a fine sieve to strain it and pour into ketchup glasses or any glasses you wish to use. Make sure to close them tightly, turn them upside down and let them cool down. You can also watch a small tutorial video below.
Video: YouTube channel Radek Štěpán
Photo: Radek Štěpán

Radek Štěpán
Gardening is my hobby, I have a lot of experience and I am happy to share it.